technology
Apple Said to Suspend Effort to Develop Live TV Service
By and
Focus instead will be on App Store as platform for others

Media companies resist channel package at $30 to $40 a month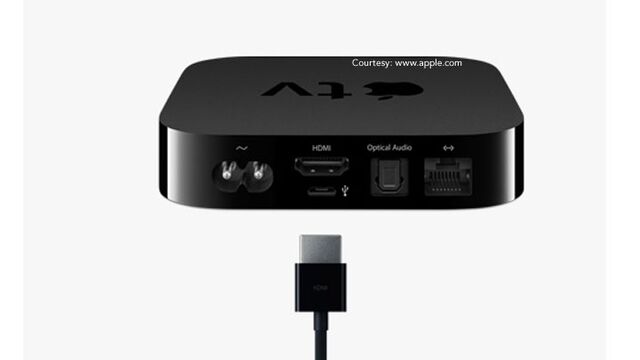 Apple Inc. has suspended plans to offer a live Internet-based television service and is instead focusing on being a platform for media companies to sell directly to customers through its App Store, according to a person with knowledge of the matter.
While Apple isn't giving up entirely on releasing a live-TV service, its plan to sell a package of 14 or so channels for $30 to $40 a month has run into resistance from media companies that want more money for their programming, said the person, who asked not to be named discussing a prospective product.
CBS Corp. Chief Executive Officer Les Moonves said at a conference earlier Tuesday that Apple had put its live TV plans "on hold."
The struggle highlights the difficulty new entrants face in trying to persuade media companies to overhaul the conventional pay-TV bundle, which costs about $85 a month. To break the logjam, Apple would either have to charge more, or the media companies would have to accept less.
Moonves, speaking at the Business Insider Ignition conference, said he expects Apple to eventually offer a bundle of channels.
App Strategy
"This will happen," Moonves said. "It has four major networks and 10 cable networks, let's say, and the price point will be in the $30s, $30 to $35, $40 maybe. People will not be spending money on channels they don't want to watch."
In the meantime, Apple is focused on the strategy that helped make the iPhone a breakout hit -- opening up its App Store for outside developers to sell to customers. Apple has seen a number of media companies adopt that approach with television, including Time Warner Inc., which sells HBO Now for $15 a month.
That approach may make it harder for new Apple's set-top box, which was released in October, to stand out in an increasingly crowded market where Roku Inc., Amazon.com Inc. and Google Inc. also offer customers the ability to buy subscriptions to television programming. 
Amazon is weighing the creation of a live TV service, and plans to sell subscriptions to Showtime, Starz and other services. In addition, cable, satellite and phone providers like Comcast Corp., Dish Network Corp. and Verizon Communications Inc. are selling smaller, less expensive bundles of channels, sometimes delivered over the Internet.
Apple's decision to put its TV plans on hold is the latest challenge in a years-long drive that also included an effort to partner with cable companies. Even if Apple develops breakthrough technology to change how people view TV, it's still at the mercy of media companies that must supply programming.
Unlike music companies, which have been willing to partner with Apple, TV programmers have been reluctant. Media executives have said they expect new TV distributors like Apple and Amazon to pay more for their channels than existing distributors. That's complicated efforts to develop lower-cost services.
Without such agreements, Apple is turning to software developers to build new entertainment content for its Apple TV set-top box. The latest version of the device, starting at $149, has an App Store for users to download games, shopping services and other video applications.
"Apps are the future of TV," Apple CEO Tim Cook said earlier this year.
(
Updates with Apple TV background in eighth paragraph.
)
Before it's here, it's on the Bloomberg Terminal.
LEARN MORE