Anglo American Platinum Sees Earnings 20% Lower on Restructuring
by
Decisions on all major capital projects delayed until 2017

About 1,750 workers opt for voluntary severance packages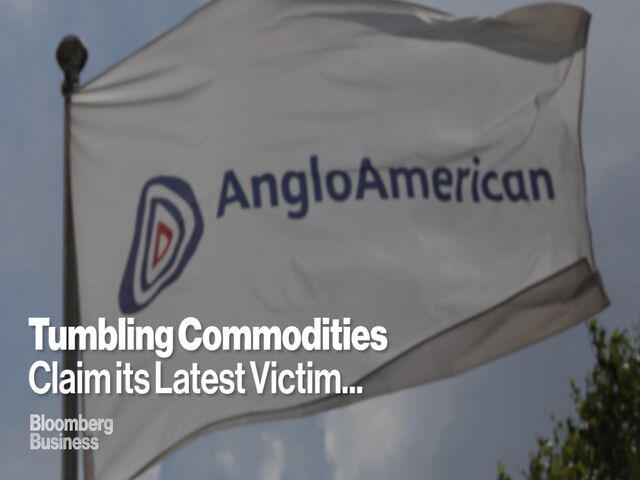 Anglo American Platinum Ltd. said profit will be at least 20 percent lower this year as the world's biggest producer of the precious metal plans $976 million of asset writedowns and pays for restructuring its operations amid lower prices.
Amplats, as the producer is known, will impair assets by 14.2 billion rand ($976 million) and incur 900 million rand of restructuring costs, the Johannesburg-based company said in a statement Tuesday. As a result, headline earnings will be at least 157 million rand lower this year than the 786 million rand posted in 2014, when its operations were crippled by a five-month strike.
Amplats is cutting jobs, capital expenditure and future projects as it seeks to adjust to a platinum price that's down 29 percent this year. The cuts are part of an extensive plan announced Tuesday by majority owner Anglo American Plc to reduce cash outflows and combat tumbling commodity prices.
The operational changes are "to mitigate effects of the low platinum group metal price environment that is expected to prevail in the short to medium term," Amplats said.
The company is delaying decisions on major capital projects until 2017, it said. The development of the Twickenham mine has been suspended and the operation restructured to reduce cash losses, and the operation has been idled, with 550 employees and contractors leaving the producer, Amplats said.
It offered voluntary severance packages to all employees at its own mines, resulting in 900 workers departing from Rustenburg, 400 from Union and a further 450 from the company's retained portfolio. A further 2,500 employees and contractors will exit Bokoni, Amplats's joint venture with Atlatsa Resources Corp., by Dec. 31.
The stock declined 3.2 percent to 177.75 rand by 10:49 a.m. in Johannesburg, extending the drop this year to 48 percent.
Before it's here, it's on the Bloomberg Terminal.
LEARN MORE