Nomura: If You Thought This Year Was Volatile in Asia, Just Wait Until 2016
by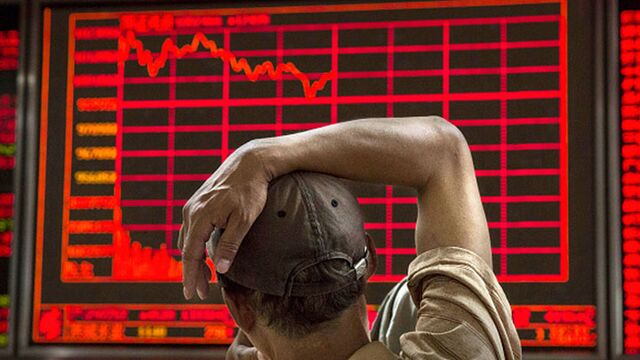 While 2015 has brought about a number of challenges for Asian economies, Nomura says investors shouldn't expect the region's troubles to recede anytime soon.
In fact, things might just get worse. 
"The choppy seas we foresaw in 2015 are likely to get choppier in 2016," Nomura's Chief Economist for Asia ex-Japan Rob Subbaraman and his team said in a note. "We forecast Asia-ex Japan GDP growth to slow further to 5.7 percent in 2016. That would be its slowest pace since 1998, heightening the already non-trivial risk of credit crunches."

Subbaraman & Co.'s pessimism highlights a growing divide on Wall Street. While Nomura is cautious on emerging markets, Schroder Investment Management has joined the likes of Goldman Sachs and Bank of America in calling for the bottom in emerging markets as the U.S. dollar nears its supposed peak and bearish sentiment on the region hits a nadir.
So why is Nomura so gloomy? The team highlights three key headwinds:
China: "the rubber has hit the road"
The firm rattles off a slew of troubling factors in the world's largest economy including a property sector that is still overcapacity, leverage that is already high, a working-age population that continues to shrink, and an economy that relies on investment for close to half of its GDP. "China has borrowed growth from the future," the analysts say. And while policymakers do have some latitude to help the situation through monetary easing and structural reforms, the "counterfactual is critical ... if not for these endowments, China, in our view, would have had a sharper growth slowdown, and with the rubber now hitting the road, they are likely to provide less of a buffer over the next few years."

Demographics: concerning signs in and out of China
This term has been coming up a lot lately, and it's not just China that should be worried about deteriorating demographics hitting its economic growth, according to Subbaraman & Co. "In half of Asia's major economies, the growth rate of the working-age population has slowed markedly in recent years," Nomura points out. In fact, on their calculations, the growth rate of the working-age population turned negative in China last year, did the same in Hong Kong this year, and is set to do so in Taiwan in 2016, and Korea and Thailand in 2017.

Central bank policy and the late-stage financial cycle
While China does have levers left to pull to help spur growth, there are growing limits to their efficacy, according to Nomura. The analysts argue we're in the late stage of the financial cycle when negative side effects start to reduce the impacts of such policies. "We believe that Asia's outsized financial cycle, in terms of excessive debt and elevated property prices, is at a late stage where the negative side effects–rising debt-servicing costs, misallocated capital and weaker productivity–are reducing policy efficacy and crimping growth." They go on to say that the financial cycle will ultimately reverse and the big question is whether that happens gradually or suddenly. "The latter should not be dismissed lightly, given a Fed hiking cycle and liquidity illusion," they conclude, rather ominously.
Before it's here, it's on the Bloomberg Terminal.
LEARN MORE