Iron Ore Plummets Below $40 a Ton as Global Glut Hurts Outlook
By and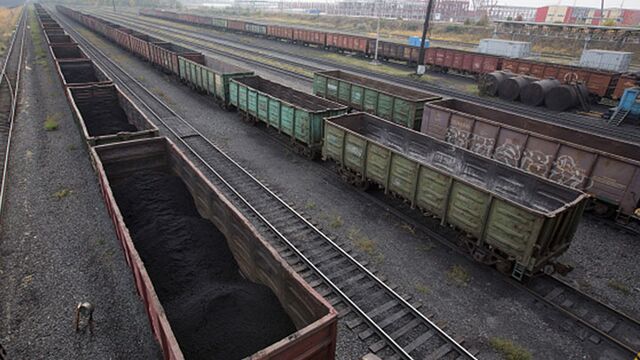 Iron ore sank below $40 a metric ton on rising low-cost supply from the world's top miners and weakening demand in China, with investors assessing the impact of the first shipments from Gina Rinehart's Roy Hill mine within the coming days.
Ore with 62 percent content delivered to Qingdao lost 2.4 percent to $39.06 a dry ton, a record low in daily prices compiled by Metal Bulletin Ltd. dating back to May 2009. The raw material is headed for a third annual decline and has lost 80 percent since peaking in 2011 at $191.70. Shares of top producer Vale SA fell to an 11-year low.
Iron ore has been pummeled as a slowdown in China hurt demand as producers including Brazil's Vale and BHP Billiton Ltd. and Rio Tinto Group in Australia boosted supply to defend market share. As data last week showed China's steel industry shrank further, billionaire Rinehart's mine in Australia's Pilbara geared up to start exports, with two vessels set to be loaded at Port Hedland. Stockpiles at China's ports, tracked as a gauge of demand in the largest user, climbed to the highest in about seven months.
The drop below $40 would reflect "weak demand, post-summer destocking, and perhaps a buyers' strike on the expectation of lower prices given the rate of seaborne's ongoing supply expansion," Tom Price, an analyst at Morgan Stanley in London, said before the price data were released. The outlook for China's steel demand is subdued, he said.
Annual Benchmarks
While iron ore has retreated with commodities from oil to copper this year, it remains well above levels seen in recent decades. The commodity traded as low as $10.51 a ton in 1988, when annual benchmark contracts were negotiated between the largest miners and steel producers, according to data from the International Monetary Fund. That pricing system was superseded by a shift to spot rates as China's demand ballooned.
Losses this year have hurt miners' shares. BHP, which is also facing the fallout from a mine-dam burst in Brazil, sank 34 percent in Sydney in 2015, dropping on Friday to the lowest since 2005. Rio fell 24 percent, while Fortescue Metals Group Ltd. declined 32 percent. The trio are Australia's largest iron ore miners.
Roy Hill's inaugural cargoes from Port Hedland, the world's largest bulk-export terminal, come a few months later than initially planned. Roy Hill Holdings Pty has said that almost 90 percent of the output from the 55 million ton-project is under long-term contract, meaning it won't directly pressure prices.
Rinehart's View
Roy Hill's impact on the market is overstated, Chief Financial Officer Garry Korte said in a speech in Sydney last week. At the same event, Rinehart said while the mine project is low-cost and better positioned than competitors, "none of us are thrilled with the ore price."
The arrival of first production from Roy Hill has spooked the market, according to David Lennox, resource analyst at Fat Prophets in Sydney. The mine is a significant new participant that will need to find a home for its production, although markets have been aware that Roy Hill's supply is coming for many months now, he said.
Steel demand in China is dropping for the first time in a generation. The country's steel industry PMI slumped to 37 in November from 42.2 a month earlier, with readings below 50 indicating contraction. Port holdings jumped 2.1 percent to 89.50 million tons last week, according to Shanghai Steelhome Information Technology Co.
BHP's Alan Chirgwin, vice president of marketing for iron ore, has said prices will drop for years until they find a level well below $50 at the highest break-even of a major producer in Australia or Brazil. The market is oversupplied and steel consumption in China remains weak, Goldman Sachs Group Inc. said last month.
More than 145 million tons of supply will be brought on stream next year and in 2017, according to Fitch Ratings Ltd., which has forecast that prices are unlikely to recover. The projected increase is more than 10 percent of the estimated seaborne market of about 1.3 billion tons, Fitch said.
Vale shares lost 1.5 percent to 9.84 reais in Sao Paulo on Monday, the lowest since July 2004.