Here's a Hedge Fund Getting in Commodities, Rather Than Out
by
Orion to start trading metals and may add equities later

Company led by Red Kite hedge fund co-founder Oskar Lewnowski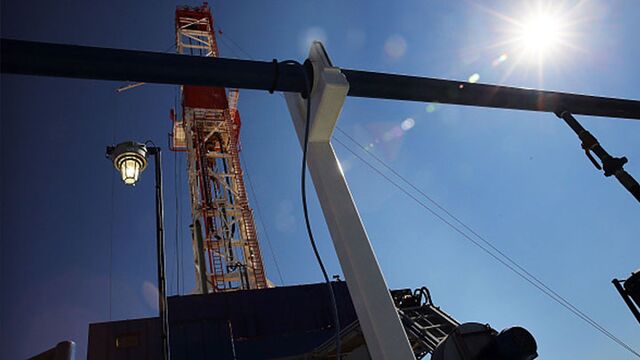 Orion Mine Finance Group is starting a hedge fund at a time when most investors are fleeing commodities.
The $2 billion investment firm is opening a fund in January to trade industrial and precious metals, and may eventually add equities, according to Oskar Lewnowski, the founder and chief investment officer. The business, headed by John Fallon, is called Orion Commodities Fund LP and will buy and sell derivatives, as well as physical raw materials.
Orion's expansion is unusual because this year has seen some of the biggest, most well-known traders shut down their flagship commodity funds during the worst year for raw material prices since the global financial crisis of 2008. The Bloomberg Commodity Index, which tracks the performance of 22 natural resources, has plunged two-thirds from its peak to the lowest level since 1999.
"For a long time, metals were driven by financial flows, be it mining-orientated banks, commodity hedge funds, CTAs and even retail equity investors," Lewnowski said in an interview in London. "With those guys out, we are back to fundamentals. And that's an environment in which we can do well."

Hedge funds betting on raw materialsare heading for their worst performance in seven years, after losing 4.6 percent in the first 10 months of 2015, according to the Newedge Commodity Trading Index. The group has also seen assets shrink to the lowest since 2010, with $66.3 billion under management as of October, data from eVestment, an Atlanta-based analytics firm show.
Since 2012, at least 12 asset managers in commodities, including high-profile names such as Clive Capital LLP and Centaurus Energy LP, and startups like Higgs Capital Management and Mastic Investment have closed.
Trafigura Pte Ltd. said last month that it was winding down its Galena Metals Fund because of difficult market conditions. Cargill Inc. said in September it would spin off its $7 billion hedge fund unit Black River Asset Management. The $450 million Armajaro Commodities Fund also closed this year.
Orion, named for the mythical Greek hunter, was founded by Lewnowski in 2013 as a spinoff of Red Kite Group. Until now, the company has focused on mines financing, acquisitions and providing merchant services. Orion is a co-investor in Anglo American Plc's copper mines in northern Chile, and in November agreed to buy a zinc and lead mine in Macedonia. The company is also financing a gold project in Armenia.
Orion Commodities Fund is starting with five traders after hiring Red Kite's Michael Sheehan and Louis Dreyfus Commodities BV's Matthew Heap and Raphael Bonvillian as portfolio managers.
Understanding Fundamentals
"There are three factors driving commodities: momentum-driven financial flows, physical fundamentals and macro events," Lewnowski said. "A number of funds including ourselves are equally adept in interpreting macro events. We have an understanding of momentum because we trade. We understand fundamentals because we are in the physical business."
Weakening demand for raw materials from China has left oversupplied markets from copper to oil following years of investment by producers. The London Metal Exchange index of six industrial metals has lost 25 percent this year, heading for the worst year since 2008. Nickel, down 41 percent this year, is the second-worst performer in the Bloomberg Commodity Index.
"The turnaround is going to come in 2018," Lewnowski said. "The peak price cycle was in 2011 and these cycles tend to last seven years. Nickel might actually be interesting next year. A lot of people hate it. Seventy percent of mined production is losing money. That's a situation that cannot last."
Before it's here, it's on the Bloomberg Terminal.
LEARN MORE