Dubai Leads Arab Gulf Stock Decline as Oil Slump Raises Risk
by and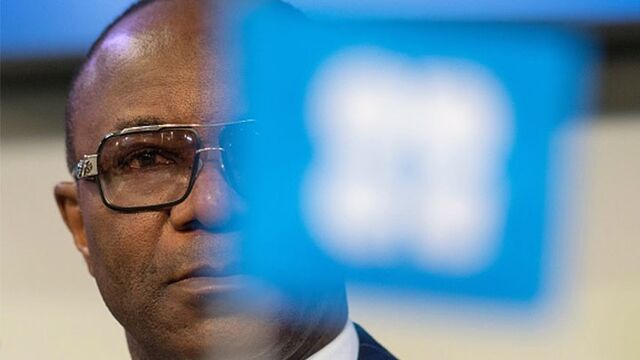 Almost every benchmark stock index in the Arab Gulf declined, led by Dubai equities, after OPEC's failure to set a cap on oil production spooked investors who had already been concerned by the Middle East's geopolitical risks.
Emaar Properties PJSC, the stock that makes up almost a fifth of Dubai's DFM General Index, slumped to a two-year low and was the biggest contributor to losses in the emirate, the steepest drop in emerging markets. The developer of the Burj Khalifa in Dubai, the world's tallest tower, is about 30 percent owned by the government. The Bloomberg GCC 200 Index, which tracks the region's top 200 companies, fell 0.7 percent.
"Stocks held by foreigners, such as Emaar Properties, are being punished because they don't feel the risk is worth the return anymore, especially now that oil is falling again and the geopolitical risks are still high," said Tariq Qaqish, the head of asset management at Dubai-based Al Mal Capital PSC.
While Dubai doesn't rely on crude revenue to fund spending, the emirate thrives on trade and spending from nations in the six-member Gulf Cooperation Council, where oil is the main source of income. The drop in prices comes amid rising security risks in the region as more nations join the fight against the Islamic State in Syria and a Saudi Arabian-led coalition, which includes the United Arab Emirates, continues to target rebels in Yemen.
OPEC
Brent crude, a pricing benchmark for half the world's oil, dropped near a six-year low on Friday as the Organization of Petroleum Exporting Countries implied that the earliest it can consider reducing production is June. Brent declined 1 percent to $42.56 a barrel at 12:40 p.m. in London on Monday.
Emaar's shares fell 4 percent to 5.57 dirhams, dragging Dubai's index down 2.2 percent. Saudi Arabia's Tadawul All Share Index dropped 1.3 percent and Qatar's QE Index lost 0.8 percent.
"Nobody believes that they should buy now or they'll miss out," Mohammed Ali Yasin, managing director of NBAD Securities LLC in Abu Dhabi, said by phone. "There is a feeling in the market that the declines will continue into 2016."
Abu Dhabi's ADX General Index was the region's only gainer, erasing earlier losses of as much as 0.9 percent, after Emirates Telecommunications Group climbed 1.9 percent. The company known as Etisalat, the second-heaviest weighted stock on the gauge, joined MSCI Inc.'s U.A.E. index last week. Abu Dhabi stocks advanced 0.3 percent.
Before it's here, it's on the Bloomberg Terminal.
LEARN MORE