Draghi Still `Super Mario' to Dollar-Thirsty Emerging Markets
by
BIS says emerging market corporates borrowed $3.3t in dollars

Morgan Stanley says ECB restraint may be good in longer term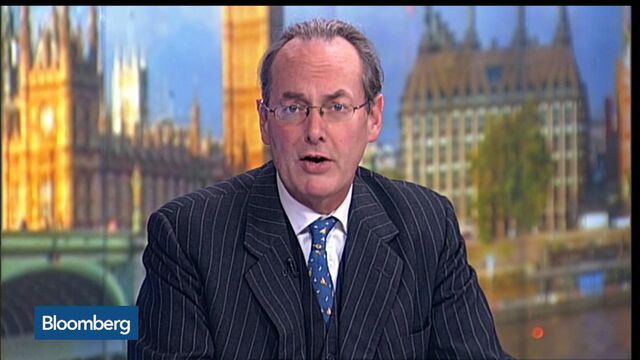 The European Central Bank president may still be "Super Mario" in emerging markets.
While Mario Draghi last week disappointed most investors in easing the euro-area's monetary stimulus by less than they expected, the resulting slide in the dollar against the euro provides some short-term relief to those developing economies long debt in the greenback and suffering from its recent surge.
Indeed Draghi acted three days before the Bank for International Settlements again warned about the world's reliance on dollars, which proved attractive when the Federal Reserve was holding interest rates near zero. It calculated non-bank borrowers outside of the U.S. sat on $9.8 trillion of dollars in the second quarter, with $3.3 trillion in emerging markets.
The worry is that if the dollar keeps surging as and when the Fed raises its benchmark, it won't just pinch the U.S. but spark the risk of dislocation in the emerging world, breeding broader financial and economic instability. Morgan Stanley identifies Brazil, South Africa, Turkey, and Malaysia as among those most at risk.
"Any further appreciation of the dollar would additionally test the debt servicing capacity of emerging market economy corporates, many of which have borrowed heavily in U.S. dollars in recent years," said the BIS.
Fed-ECB Split
That's why Draghi granted some respite to the emerging world, even if he also smoothed the way for the Fed to raise its key rate this month by not providing further fuel to the dollar's rally. The Bloomberg Dollar Index fell 1.38 percent on Thursday, its biggest tumble since March.
"While markets were underwhelmed initially by the ECB decision on Thursday, longer term it might turn out to be the better strategy for the ECB not to have beaten market expectations on this occasion," Elga Bartsch, Morgan Stanley's co-chief global economist, wrote in a note to clients on Sunday.
To her, Draghi should perhaps be credited for not going all-in as monetary policy in Europe and the U.S. begin to split for the first time in three decades.
"There is a risk that the still-fragile global recovery could lose its footing if one side pushes too hard," Bartsch said.
The relief for emerging markets still may be short-lived. The dollar regained some lost ground on Friday as the U.S. labor market strengthened and the Fed is still poised to start tightening. Some companies may also be unhappy about the recent fluctuations given the BIS also noted an acceleration in euro-denominated borrowing.
The dollar extended gains Monday, rising 0.6 percent to $1.0813 per euro in London.
Last week "does not mark the end of the dollar bull market," Marc Chandler, head of currency strategy at Brown Brothers Harriman & Co., said on Sunday. "The ECB did, in fact, ease policy, and the Federal Reserve will raise rates. Monetary divergence has not peaked."
Before it's here, it's on the Bloomberg Terminal.
LEARN MORE