Pakistan Cleric Says He Doesn't Know Female Killer in California
by
Aziz calls massacre `disheartening, distressing' in interview

Pakistan condemns killing and offers help in investigation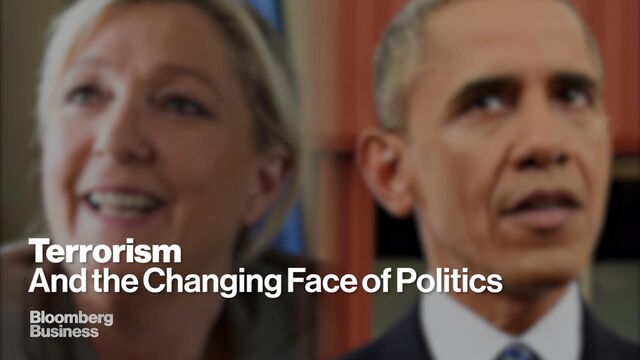 The head of Pakistan's most influential mosque denied having any link with a female attacker who participated in a shooting rampage that killed 14 people at an office party in California last week.
Media reports citing unidentified U.S. officials -- including one from Karachi-based Ary News channel -- said that cleric Maulana Abdul Aziz had been photographed with Tashfeen Malik, a Pakistani citizen who committed the massacre in San Bernardino along with her husband, U.S.-born Syed Rizwan Farook. Both were later killed in a gun battle with police.
"I don't know any woman named Tashfeen Malik," Aziz said in an interview on Sunday at a mosque for women run by his wife in Islamabad, Pakistan's capital. "I have no contact with her, and as far as my information is concerned, she didn't come to me."
U.S. authorities are pursuing evidence that the attack was an act of terrorism that may have been inspired by Islamic State. Malik, who held a Pakistani passport, came to the U.S. on a fiance visa that she obtained in Pakistan, according to the State Department.
Ary News reported that U.S. officials had informed Pakistani Prime Minister Nawaz Sharif of Malik's contacts with the Red Mosque, which is headed by Aziz. It also said that Aziz was photographed with Malik.
'Baseless'
"I never had a picture with my wife or daughter or sisters because we consider it inappropriate, so how could I have it with her?" Aziz said.
In a statement late on Saturday, Sharif said reports that the U.S. contacted him in regards to the California killings were "baseless and incorrect."
"We absolutely, absolutely without any qualification in absolute terms condemn this," Musadaq Malik, Sharif's spokesman, said in an interview in Islamabad. "We have the deepest possible empathy for the people who are suffering right now because it happens to our children every day."
Pakistan offered the U.S. help in the shooting probe, Interior Minister Chaudhry Nisar Ali Khan told reporters in Islamabad on Sunday. He said Malik was born in Pakistan's Punjab province and moved to Saudi Arabia with her family 25 years ago. She traveled back and forth to Pakistan, though met her husband in Saudi Arabia. She also has a family member in London, Nisar Ali Khan said.
Mixed Record
Pakistan has a mixed record on fighting terrorism. While more than 50,000 people have died in attacks since 2001, Osama bin Laden was found hiding in the country and its neighbors regularly accuse it of backing terrorist groups, an accusation the government denies.
Pakistani authorities stepped up the fight against Taliban militants operating near its border with Afghanistan after a massacre a year ago that left more than 100 students dead. The government has also sought to rein in madrassas and Aziz, barring him from leading prayers at the Red Mosque since last December.
Aziz has previously used his position as chief cleric to defend suicide bombing and praise bin Laden. He was arrested in 2007 while trying to escape the mosque dressed in a women's veil after troops raided a group of armed men who sought to impose their version of Islamic law in the capital. At least 100 people were killed, including Aziz's brother.
'Disheartening'
Aziz said Pakistani authorities haven't contacted him over the California killings.
"This incident is disheartening, distressing," Aziz said. "It shouldn't have happened."
He also denied having any links with the Islamic State.
"Their stance is they want enforcement of Islamic system," Aziz said. "That is the only commonality between us."
Even so, he said, someone must be held accountable for the millions of deaths in Iraq and Syria.
"Don't take the wrong impression that I say Islamic State actions are justifiable," Aziz said. "They are committing brutalities which we believe are not correct. They carry out massacres. But why there is silence when such things happened from other side?"
Before it's here, it's on the Bloomberg Terminal.
LEARN MORE