Hedge Funds Turning Record Bearish on Gold Miss Metal's Rebound
by
Bullion prices post biggest weekly rally since September

More than $590 million added to value of gold ETPs last week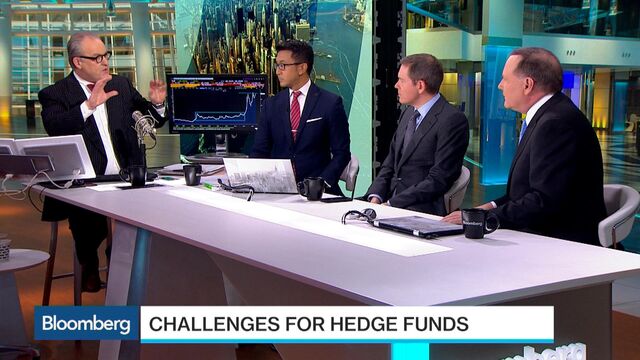 Record hedge-fund pessimism about gold prices came at exactly the wrong time, just prior to the precious metal's biggest rally since September. 
Money managers boosted their gold net-short position to the highest ever three days before Friday's U.S. jobs report, which showed growth for payrolls, but also a rising underemployment rate. The data, coupled with Federal Reserve Chair Janet Yellen's signals that interest rate increases will be slow as the economy grows, sent gold prices higher.

It's been a tough year for gold bulls, with prices already set for a third annual loss, the longest slump since 1998. Prospects for higher borrowing costs have boosted the dollar and curbed the appeal of the metal as an alternative. Bullion touched a five-year low on Dec. 3, and some traders are starting to speculate that the expected increase in borrowing costs may already be reflected in prices.
"We've seen the short-term low in gold," said George Zivic, a New York-based portfolio manager at OppenheimerFunds Inc., which oversees $222 billion. "Yellen spoke a little more dovish than people expected. I think less people are now willing to take the long-dollar, short gold trade. It was a very crowded trade."  
Mining Shares
Futures gained 2.6 percent last week to $1,084.10 an ounce on the Comex in New York, the biggest advance since Sept. 18. Bullion traded at $1,076 at 11:02 a.m. The 30-member Philadelphia Stock Exchange Gold & Silver Index of shares last week jumped 11 percent, a second straight gain. Newmont Mining Corp., the biggest U.S. gold producer, surged 18 percent, the most among companies tracked by the Standard & Poor's 500 Index.
The net-bearish position in gold futures and options reached 17,949 contracts in the week ended Dec. 1, according to U.S. Commodity Futures Trading Commission data released three days later. That's the most since the data begins in 2006. Short holdings rose for a fifth week, the longest streak since March.

Hedge funds weren't the only ones to mistime their pessimism in bullion. Investors cut gold holdings through exchange-traded products to the lowest since 2009. More than $590 million was added to the value of the ETPs last week as prices rebounded. The metal's relative strength index fell below 30 in 12 of the past 20 sessions, a signal to traders who study charts that a security is poised to rally. Prices reached a six-year low of $1,045.40 on Dec. 3, before jumping as much as 2.6 percent the next day, the biggest intraday gain since April.
"There's always going to be somewhat of a cult around gold," said Brian Barish, who helps oversee about $14 billion at Denver-based Cambiar Investors LLC. "There will always be the sort of the zealots that are true believers." Still, "it doesn't make a lot of sense" to own the metal now, he said, citing the outlook for rising U.S. interest rates.
Rate Concerns
Higher rates are a problem for gold bulls for a few reasons. First, bullion loses out because it doesn't offer interest or pay dividends, unlike competing assets. Also, more confidence from the Fed on the outlook for U.S. growth diminishes the appeal of the metal as a haven, while also boosting the dollar and cutting the appeal of alternatives.
Societe Generale SA recommended shorting gold, as one of its key calls in its 2016 outlook, saying the metal is a "clear casualty" of Fed tightening. Prices will keep dropping next year, averaging $955 by the fourth quarter, the bank said in a report last week. Citigroup Inc. and Goldman Sachs Group Inc. are also bearish.
"There's nothing in the current environment that would get me particularly excited about gold," said Kevin Caron, a market strategist and portfolio manager who helps oversee $170 billion at Stifel Nicolaus & Co. in Florham Park, New Jersey. "Without the natural predators against financial assets -- which would be inflation, uncertainty in the banking system, or some kind of geopolitical uncertainty -- gold would tend to languish."
Before it's here, it's on the Bloomberg Terminal.
LEARN MORE