U.S. Isn't the Only Country With Problems Ratifying Climate Deal
by
Poland wants higher threshold for entry of deal into force

Endorsement for deal hinges on global coverage of emissions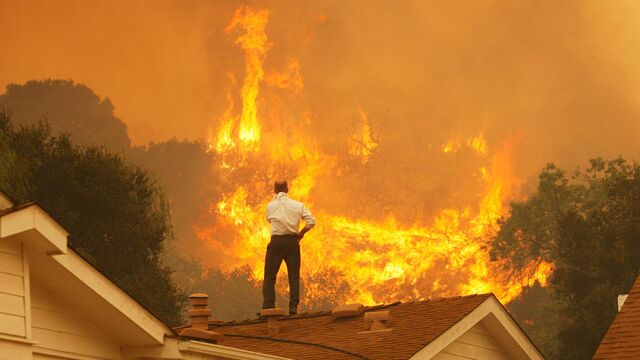 Poland just added one more hurdle to the climate talks in Paris by saying it may not endorse a new climate deal unless it guarantees pollution cuts that are truly global.
The eastern European country wants negotiators to set a more ambitious threshold for bringing the agreement into force, according to Mieczyslaw Ostojski, a senior member of the Polish negotiating team. Envoys at the United Nations climate conference haven't settled on rules for when the deal would take effect. The options include having it enter into force if nations responsible for 55 percent or 60 percent of global emissions indicate their backing.
"We are proposing that the entry threshold be countries accounting for 90 percent of global emissions," Ostojski, a member of Polish environment minister's cabinet, said in an interview. "This is negotiable, but there's a red line, and 50, 55 or 60 percent is below this line."
At stake is a new agreement that would for the first time wrest commitments on pollution from both developed and developing countries after 2020. To reach a deal next week, negotiators from more than 190 countries must overcome differences on issues ranging from climate finance to poor nations to a loss-and-damage mechanism that would help developing countries cope with the effects of climate change.
The legal nature of the agreement also is dividing envoys, with the U.S. pushing for an approach that ensures any final deal won't hinge on a ratification vote in the Senate. Individual countries' carbon-cutting commitments are not expected to be legally binding, and President Barack Obama is relying mostly on executive-branch regulations to fulfill the U.S. promise.
Poland, which depends on coal for more than 80 percent of its power generation, has taken a tougher line in climate talks after the Law and Justice party took power in general elections in October. Prime Minister Beata Szydlo said in her opening statement in Paris on Nov. 30 that Poland will endorse a deal that is fair and global.
"Poland's stance is no secret, and we have our guidelines," Ostojski said. "If the deal were not to be global, then it would mean additional burden for those countries who ratify it, and it would be hard for us to endorse it. We would lose our competitiveness, and that would be very difficult for the Polish parliament to approve."
Poland, a member of the European Union, is represented in negotiations by the 28-nation bloc's presidency and the European Commission. While EU diplomats say the country is unlikely to voice opposition during the final decision on the deal in Paris, ratification at home would require support by the parliament and President Andrzej Duda, who also comes from the Law & Justice party. Duda in October vetoed ratification of a 2012 UN deal to extend greenhouse-gas limits under the Kyoto Protocol.
Lawmaker Piotr Naimski, who prepared the ruling party's energy policy, said last month that it was in the country's interest not to sign the new agreement.
"The global nature of the deal is an indispensable condition for Poland," Ostojski said. "We expect support from other countries who have a similar problem."
Before it's here, it's on the Bloomberg Terminal.
LEARN MORE