Rusal's Deripaska Says Climate Talks May Fail, Urges Carbon Tax
by and
`No hope' global climate fund for poor countries will work

Carbon tax of $15 a ton would be reasonable, Deripaska says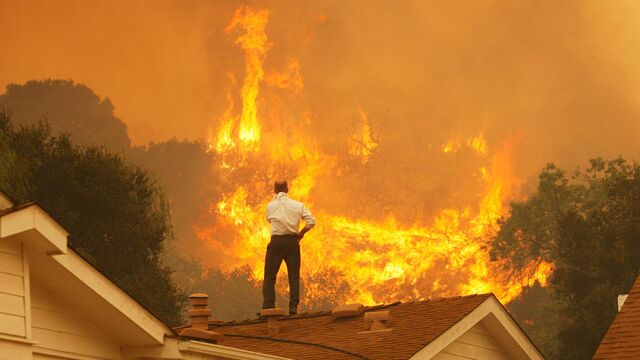 Oleg Deripaska, the billionaire president of aluminum producer United Co. Rusal, said climate talks in Paris will probably fail to produce a meaningful agreement and urged a carbon tax to reduce emissions of planet-warming gases.
Pledges to the United Nations on how countries will fight climate change after 2020 allow governments to sit back and do nothing while "waiting for the next election," Deripaska said at the sidelines of the climate summit in Paris.
More than 180 nations gathered in Paris to discuss a far-reaching agreement to reduce global carbon emissions. The emerging deal would require wealthy countries, including the U.S., to cut their own pollution while helping poorer countries shift from dependency on fossil fuels and mitigate the effects of climate change.
Deripaska said he has "no hope" that the Green Climate Fund, designed to help developing countries deal with climate change, will work and there's no "substance" in the climate pledges. The billionaire was in Paris on Friday to discuss the aluminum industry's effort to cut emissions.
Disappearing Commitment
The climate talks "started with a huge commitment before the summit and now it's almost disappeared," Deripaska said.
Taxing carbon emissions would prompt cuts and could finance a global fund, and $15 per metric ton of emitted carbon would be a reasonable price, the Rusal president said. Carbon-emission trading will not provide enough of an incentive, he said in an interview with Bloomberg Television.
Rusal has reduced emissions by 54 percent since the mid-1990s and will fully switch to hydro power for its electricity needs by 2020, according to Deripaska. Companies such as Rusal, Norsk Hydro ASA and Rio Tinto Group emit around 5 to 6 tons of carbon for every ton of metal produced, compared with 25 tons or more for competitors in China, India or the Middle East, he said.
Global aluminum consumption is expected to rise about 6 percent this year, with annual growth seen at 5 to 6 percent in the next three years, according to the Rusal executive.
Before it's here, it's on the Bloomberg Terminal.
LEARN MORE