Mather Sees Fed Increases at Quarterly Pace as Gross Cautions
by
Market wrong to expect only 50 basis points increase next year

Volatility will increase as U.S. enters tightening cycle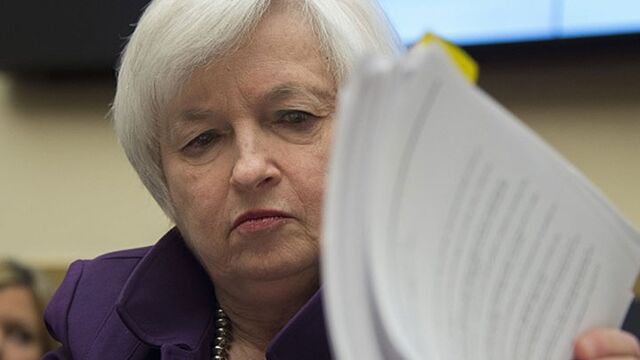 Scott Mather, one of the managers of the $92 billion Pimco Total Return Fund, said he expects the Federal Reserve to boost interest rates in December and again in the first quarter, with future moves coming as frequently as once a quarter in 2016.
Mather said Pimco's forecast for rate hikes was more aggressive than the bond market in general is anticipating. Bill Gross, the former manager of Pimco Total Return who left for Janus Capital Group Inc. last year, said he expects no more than two moves by the Fed next year, after an initial increase in December.
"The market still seems to be romancing only about 50 basis points a year," Mather said Friday in an interview with Tom Keene and Michael McKee on Bloomberg Radio. "We don't think that's what the Fed intends to do."
Employers added more jobs than forecast in November, a Labor Department report showed Friday, underscoring Federal Reserve Chair Janet Yellen's confidence that the U.S. economy is strong enough to withstand higher borrowing costs. The 211,000 increase in payrolls followed a 298,000 gain in October that was bigger than previously estimated.
Mather, whose fund is beating 78 percent of peers this year, said there were "pockets of value," in the bond market, particularly in higher-quality credit and bonds with maturities of three to five years. He said Pimco expected increased volatility as rates rise in the U.S.
Before it's here, it's on the Bloomberg Terminal.
LEARN MORE