Kangaroo Guts and Stress Tests: How Funds Approach Climate Risk
by
CalSTRS sees risks from climate policy of billions of dollars

Hermes boosted earnings by making real estate more efficient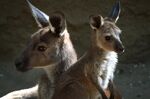 On both sides of the Atlantic, fund managers are paying attention to the work of bureaucrats and ministers from 195 nations gathered in Paris to forge a new global agreement on climate change.
"Getting resolution of the policy environment is crucial for advancing investments in energy and clean tech," California State Teachers' Retirement System Chief Executive Officer Jack Ehnes said Thursday in an interview in the French capital. "Although investments increase each year, they're clearly not at the level required to make a significant difference."
The shape of the deal that's forged during two weeks of talks in Paris will have reverberations for trillions of dollars of funds around the world because the envoys are trying to guide the world towards a low-carbon future. That in turn will affect the future value of fossil-fuel companies, agricultural conglomerates and financial institutions.
The envoys have set themselves a goal of limiting global warming since pre-industrial times to 2 degrees Celsius (3.6 degrees Fahrenheit), although the current pledges by more than 180 nations would guarantee a cap of 2.7 degrees at best. Even so, negotiators are working to include a "ratchet" mechanism that would have countries periodically revisit their emissions reduction targets in order to increase the ambition.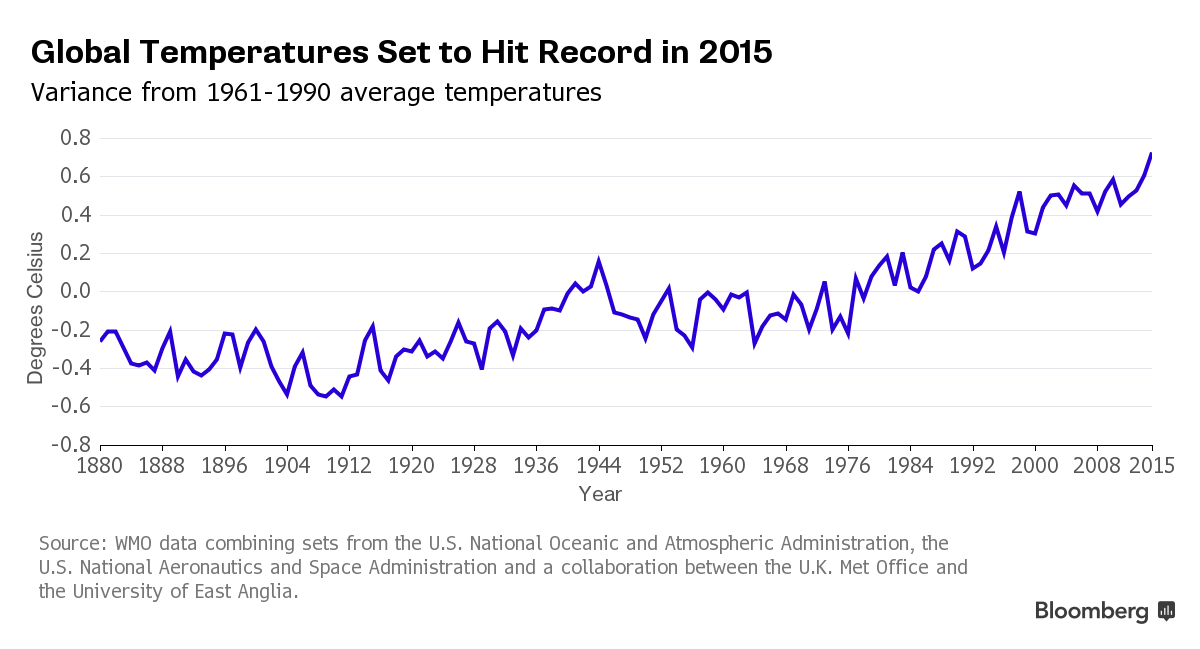 To highlight how climate is influencing money flow, a side event scheduled for Friday in Paris will bring together CEOs of pension funds and asset managers from around the world who are shifting capital in support of the low-carbon transition.
CalSTRS has had consultants at Mercer stress-test their $180 billion portfolio for future scenarios in the fight against climate change, according to Ehnes, with scenarios ranging from the most aggressive, "transformational" one that successfully hits the 2-degree target, to one where negotiations drag for decades.
"There's no doubt in a transformational scenario for a fund of our size, over 30 years you're going to see tens of billions of dollars of risk on portfolios," Ehnes said. "It's somewhere between $10 billion and $100 billion, depending upon a lot of ifs over thirty years."
A continent and an ocean away at Hermes Investment Management Ltd. in London, Chief Executive Officer Saker Nusseibeh said the company's policy has long been that investment "should not just be about financial return - it should be about holistic outcomes -- how your investment affects your environment."
Hermes found that by drastically cutting the carbon emissions from offices they own and manage, their income from the buildings increased because "we have more demand from high-quality tenants," Nusseibeh said in an interview in Paris.
"This program has made its money back already: our yield has gone up," he said. "Are we tree-huggers or are we really canny investors? Or are we both? The two go together."
The most obvious manifestation of the increased attention from fund managers to climate change is the divestment movement. It has accrued pledges from more than 500 institutions with $3.4 trillion of assets to pull money out or withhold cash from fossil fuels.
Neither CalSTRS nor Hermes have signed up to it, though Nusseibeh says he supports it and Ehnes says CalSTRS is now bound by state law to divest from some coal companies.
"How small can I make that?" said Ehnes, holding his thumb and forefinger together to demonstrate the tiny fraction of the CalSTRS portfolio affected by the new law.
Hermes holds no coal investments. In any case, Nusseibeh said investors are better placed to change things not by divesting, but by lobbying the companies in which they invest. He points out that fossil fuel companies are not solely responsible for emissions, and notes that growing consumption of meat in the developing world represents a problem because of the emissions from livestock.
"You cannot tell emerging market people to eat less meat," Nusseibeh said. "But you can say to biotech companies: 'guys, there is a massive opportunity out there: if you can take the enzymes out of kangaroos, the only mammal that does not pass wind, and inject them into cows, you have saved the world."'
Before it's here, it's on the Bloomberg Terminal.
LEARN MORE