Photographer: Andrey Rudakov/Bloomberg
business
This Oil Company Could Have Made $1 Billion More by Doing Nothing
By
Sold hedges in Oct. 2014 before Brent fell from $91 to $45

Hedges would have added about $2.8 million a day this year
Continental Resources Inc. could have made $1 billion more this year by doing nothing.
Instead, the company's executives were so bullish on oil a year ago that they cashed out the insurance they'd bought to protect the company from a crash. Then crude prices plummeted, meaning Continental is missing out on an average of $2.8 million a day this year, according to calculations by Bloomberg.
The lost opportunity was calculated using the public disclosures Continental made about its trades, the average price when they liquidated the contracts in October 2014, and the price of crude so far in 2015. While there's no doubt Continental is losing out on significant hedge gains, the exact amount may be higher or lower depending on the specific pricing and timing of its trades.

"Folks saw it as a risky move, and the company's position was that they felt oil was going to do better," said Jason Wangler, an energy analyst at Wunderlich Securities Inc. in Houston. "It was a calculated gamble and it didn't pay off."
While Continental still has an investment-grade credit rating, revenue has dropped 45 percent in the past year and the company is still spending more on drilling than it earns selling oil and gas, company records show.
Kristin Thomas, a spokeswoman for Continental, declined to comment beyond the information available in Continental's regulatory filings.
"They definitely left money on the table," said Leo Mariani, an energy analyst with RBC Capital Markets.
Hedge Gains
Contracts locking in higher prices have helped many shale drillers weather the downturn. The 61 companies in the Bloomberg Intelligence North America Independent Explorers and Producers index reaped a combined $4.3 billion from their hedges in the third quarter, according to data compiled by Bloomberg. 
Devon Energy Corp. has realized almost $2 billion on its hedges in the past year through Sept. 30, and Chesapeake Energy Corp. has collected $1.1 billion, according to data compiled by Bloomberg from financial records filed with the U.S. Securities and Exchange Commission. For some companies, derivatives accounted for 40 percent or more of revenue.
Like its competitors, Continental also bought insurance. At the end of September 2014, Continental had contracts pegged to London-traded Brent crude that guaranteed the company would get paid as much as $100.85 a barrel through 2015, SEC records show. The contracts constituted the bulk of Continental's 2015 hedges, covering an average of 67,500 barrels a day. Including additional 2015 hedges, the company had price protection for 81,500 barrels a day, more than half of its output.
When prices started falling last year, that insurance became increasingly valuable. In October 2014, London-traded Brent for 2015 delivery had dropped to an average of $91 a barrel, which meant the bulk of Continental's hedges were worth about $10 a barrel.
Liquidating Hedges
Believing the downturn wouldn't last, Continental's executives decided to cash out, Harold Hamm, Continental's founder and chief executive officer, said in a November 2014 statement. They liquidated all of the company's oil hedges, including contracts locking in prices for 2014 and 2016 production, reaping a one-time gain of $433 million.
"We feel like we're at the bottom rung here on prices and we'll see them recover pretty drastically, pretty quick," Hamm told investors during a November 2014 earnings call.
If Hamm had been right and oil prices rebounded, Continental would have had the best of both worlds: the cash windfall from selling the hedges, plus higher prices for its crude. Instead, prices plummeted. Brent has averaged about $55 a barrel so far this year. The contracts Continental liquidated at $10 a barrel would've been worth almost $46 a barrel.
"He made the move thinking things are going to improve and they didn't," said Wangler. "They sold at the wrong time and prices fell, and there was an opportunity cost."
Watch Next: How the Energy Market Could Shift in 2016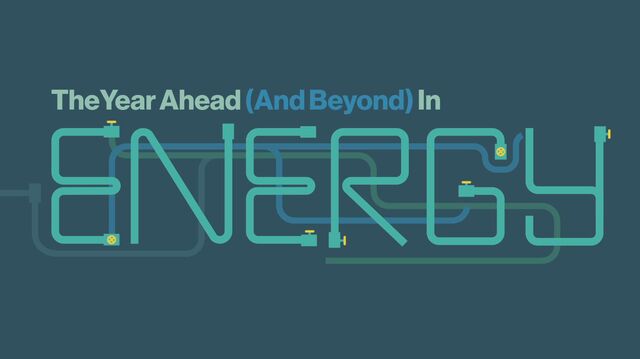 Before it's here, it's on the Bloomberg Terminal.
LEARN MORE