Brazil Central Bank Said to Demand BTG Sell Assets, Cut Trading
by
Regulators said to have worked closely on FGC negotiations

Monetary authority said to view BTG steps so far as sufficient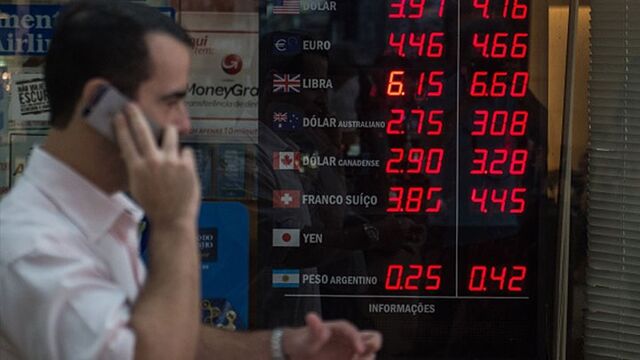 Brazil's central bank is demanding Grupo BTG Pactual SA sell assets and reduce equity and derivatives trading to free up collateral as the bank struggles to shore up liquidity after the arrest of its founder last week, according to a person with direct knowledge of the matter.
The monetary authority has been working closely with Sao Paulo-based BTG in its change of management and control and approved the process, the person said, asking not to be identified because the discussions aren't public. It also played an active role in obtaining a rescue line-of-credit from a privately backed deposit guarantee fund. No direct funds were provided by the central bank, the person said.
The company's bonds and shares have tumbled since the Nov. 25 arrest of then-Chairman and Chief Executive Officer Andre Esteves on allegations linked to a corruption probe. Esteves has denied the allegations through his attorneys. A company official declined to comment on the central bank's role as did the central bank.
BTG had a robust balance sheet and was profitable before it suffered a sudden liquidity crisis, and the central bank believes the line of credit from the fund known as FGC is enough to protect the nation's financial system from any fallout and provide the firm with the time it needs to sell assets, the person said.
While it worked with Brazil's biggest banks and FGC's board to help find a solution, it didn't negotiate details of the line of credit, the person said.
Kalim, Sallouti
BTG partners including new co-Chief Executive Officers Marcelo Kalim and Roberto Sallouti used a share swap with Esteves to take control of the company, the firm said Wednesday. The announcement came within hours of BTG saying it sold a stake in Rede D'Or Sao Luiz SA, Brazil's biggest hospital chain, for 2.38 billion reais ($634 million) as it seeks to shore up cash.
The government is following the situation closely and sees the company's asset sales and steps to boost liquidity as satisfactory, a member of President Dilma Rousseff's economic team said, asking not to be identified because the matter isn't public. Rousseff's economic team believes BTG's owners have to resolve the situation, not the government, the person said.
Before it's here, it's on the Bloomberg Terminal.
LEARN MORE