U.S. FIFA Probe Expands as Top Officials in Americas Charged
by , , , and
Central, South American soccer chiefs among latest 16 indicted

`Outrageous' betrayal of trust in 24-year scheme, Lynch says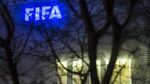 U.S. prosecutors charged top soccer officials across Central and South America with racketeering, corruption and money laundering, bringing its investigation of bribery and kickbacks just short of the highest rungs of the sport's governing body.
The U.S. indicted 16 additional soccer officials -- including FIFA vice presidents and members of its disciplinary, marketing, compliance and executive committees -- alleging they took part in a 24-year scheme to solicit more than $200 million in bribes related to international soccer.
Presidents of the bodies overseeing soccer in Central and South America were among the new names on the U.S. Department of Justice's revised, 92-count indictment unsealed in federal court in Brooklyn -- which nearly doubled the number of defendants since the first U.S. charges against world soccer officials were unveiled in May. Allegations of bribery touched current and former soccer chiefs from Brazil, Bolivia, Ecuador, El Salvador, Guatemala, Honduras, Panama and Peru were among the new defendants.
The criminal conduct continued even after the May 27 charges, according to the superseding indictment.
'Unconscionable' Corruption
"The betrayal of trust set forth here is outrageous," U.S. Attorney General Loretta E. Lynch said in announcing the charges. "The scale of corruption alleged herein is unconscionable. And the message from this announcement should be very clear to every culpable individual who remains in the shadows, hoping to evade our investigation: You will not wait us out."
The updated indictment details allegations over 236 pages against 27 defendants in all, accused of orchestrating schemes to bribe soccer officials in exchange for lucrative broadcasting and marketing rights to matches. Businessmen and soccer officials enriched themselves through cash drops, wire transfers, shell companies, consulting agreements, numbered accounts and safe deposit boxes, according to the government.
The most lucrative schemes involved Jose Hawilla, a Brazilian billionaire who founded Traffic Group, a sports marketing group. He has pleaded guilty and agreed to forfeit $151 million. Several people who worked for Traffic or received bribes from Traffic are among the new defendants, the U.S. said.
Bribery tainted the selection of the host country for the 2010 World Cup and the 2011 FIFA presidential election, according to the indictment.
Eight people have entered guilty pleas -- beyond four who had already pleaded guilty -- the Justice Department said. In total, 39 people and two sports marketing companies have been charged.
Among those charged were Ricardo Teixeira, a former head of soccer in Brazil, and the country's current soccer chief, Marco Polo Del Nero, 74. Both held seats on the FIFA executive committee. Teixeira, 68, was among officials that voted on site of 2018 and 2022 World Cup.
A spokesman for Brazilian soccer declined to comment.
Dawn Arrests
Juan Angel Napout, a current FIFA vice president, executive committee member and the president of Conmebol, South American soccer's governing body, was also charged. Napout didn't respond to an e-mailed request for comment.
 
Napout, a 57-year-old Paraguayan, was one of two FIFA vice presidents arrested earlier in the day when Swiss police moved at dawn into the Baur au Lac, a Zurich luxury hotel. The other was Alfredo Hawit of Honduras, the head of Concacaf, soccer's governing body for North and Central America and the Caribbean. Hawit, 64, was also charged. Both are fighting extradition to the U.S., the Swiss Federal Office of Justice said.
 
Conmebol's current treasurer, its general secretary and a member of its executive committee were among the indicted. Concacaf and Conmebol said in statements that they are cooperating with the investigations.
 
The dawn raids were a replay of the early morning arrests there in May in conjunction with the Justice Department that shook the soccer world.
Blatter, Platini
The latest charges by the Justice Department and Switzerland's Attorney General increase pressure on Joseph "Sepp" Blatter, who oversaw FIFA for nearly two decades. Blatter, 79, is the subject of a Swiss investigation into a 2 million Swiss franc ($1.96 million) payment to European soccer head Michel Platini. The 60-year-old was once a favorite to succeed Blatter.
 
Blatter and Platini, who have been suspended by FIFA, have both denied any impropriety. Neither have been named in the U.S. case.
 
Lynch declined to comment on anyone not named in the indictment. "The investigation continues," she said.
Thursday's charges came hours after FIFA officials gathered in Zurich to address governance reforms.
 
"As it stands, FIFA is not corrupt," Issa Hayatou, FIFA's acting president told reporters at a building known as the Home of Football at the organization's headquarters in the hills above Zurich. "We have individuals who have shown negative behavior, so do not generalize the situation."
 
FIFA released a statement early Thursday, saying the Zurich-based body pledged to "continue to cooperate fully with the U.S. investigation as permitted by Swiss law, as well as with the investigation being led by the Swiss Office of the Attorney General."
Del Nero, the Brazilian soccer chief, stepped down last month from his role on FIFA's executive committee and hasn't left Brazil since returning hurriedly from Zurich a day after May's arrests. Del Nero is also one of several sports officials facing a probe by Brazil's parliament.
Before it's here, it's on the Bloomberg Terminal.
LEARN MORE