Treasuries Decline as Yellen Signals Fed Rate Liftoff in 2015
by
U.S. two-year yield climbs to highest level since 2010

Spread between U.S.-German yields reaches nine-year high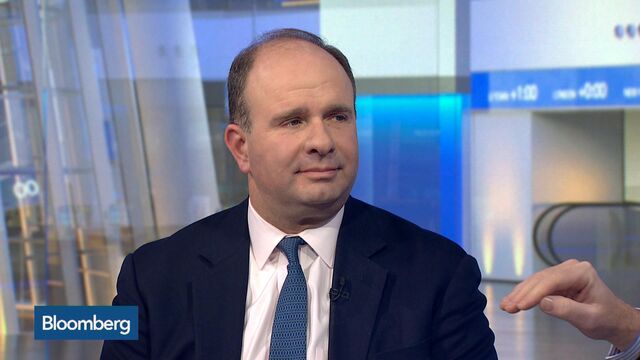 Treasuries slipped, with two-year yields approaching their highest level since 2010, after Federal Reserve Chair Janet Yellen warned of the risks in waiting too long before tightening monetary policy.
The extra yield that two-year notes offer over their German counterparts was at a nine-year high this week. The European Central Bank on Thursday reduced its deposit rate before President Mario Draghi announces further monetary measures.
The Fed, in comparison, has signaled its first interest-rate liftoff in nearly a decade, albeit at a measured pace. The odds of that move at the central bank's Dec. 15-16 meeting were at 76 percent, futures data compiled by Bloomberg show. Yellen will speak before a Congressional committee on Thursday.
"Treasuries are not going to do well," said Barra Sheridan, a rates trader at Bank of Montreal in London. "We seem to find a comfort level around this 95 basis-point area in two-year yields, as markets have become a lot more comfortable the Fed will hike in December."
The Treasury two-year note yield was at 0.94 percent, with the spread to German two-year notes at 138 basis points, or 1.38 percentage points, as of 7:50 a.m. New York time, close to the widest since 2006 on a closing basis. The yield on U.S. two-year notes has climbed 21 basis points in November, its biggest monthly gain since December 2009.
Benchmark U.S. 10-year note yields were at 2.20 percent, according to Bloomberg Bond Trader data. The price of the 2.25 percent security due in November 2025 was 100 1/2.
Before it's here, it's on the Bloomberg Terminal.
LEARN MORE