Michael Moritz Amends Remarks About Lack of Female Investors at Sequoia
The venture capitalist faced blowback after his comments about the lack of women in the industry.
by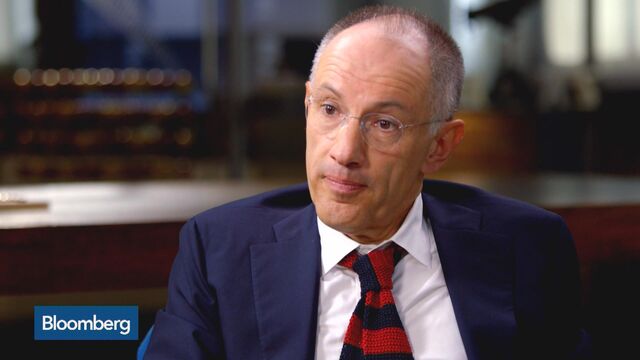 Michael Moritz, the chairman of Sequoia Capital and one of the most successful investors in Silicon Valley history, has amended his televised remarks on the lack of women partners at his firm.
Discussing the topic on Bloomberg TV's Studio 1.0, Moritz said, "We look very hard. What we're not prepared to do is to lower our standards. But if there are fabulously bright, driven women who are really interested in technology, very hungry to succeed, and can meet our performance standards, we'd hire them all day and night."
That comment, televised on Wednesday night, was met with outrage on Twitter, where people condemned Moritz for archaic thinking and for not working hard enough to attract a diverse partnership. Ellen Pao, who unsuccessfully sued the venture capital firm Kleiner Perkins Caulfield Byers for gender discrimination, tweeted: "Wow … pipeline and standards are such lame excuses." Chamath Palihapitiya, a former executive at Facebook and founder of the venture fund Social Capital Partnership, tweeted: "This point of view is ridiculous. Sign and language of the past."
On Thursday, Moritz e-mailed Bloomberg with a clarification. "I know there are many remarkable women who would flourish in the venture business. We're working hard to find them and would be ecstatic if more joined Sequoia or other firms," he wrote. Sequoia Capital added on its Twitter account, "We need to do better."
Over the last few years, the relative dearth of women in technology and venture capital has become a controversial and often-discussed topic. Tech giants, including Apple, Facebook, and Google, have released demographic data showing that women make up about 30 percent of each company's workforce. Palihapitiya's Social Capital published a study with tech website the Information in October showing that women made up just 8 percent of senior investors at 71 of the top venture capital firms. Sequoia Capital has no female investment partners in the U.S., though it has some high-ranking women, including its chief financial officer and marketing partner.
Moritz was a history major and journalist when he came to venture capital, after writing the The Little Kingdom, a book about the early days of Apple. In the TV interview, Moritz said Don Valentine, founder of Sequoia, "took a risk" in hiring him back in 1986. "I'm a history major, knew nothing about technology, nothing about Silicon Valley."
Sequoia has made successful bets on companies such as Airbnb and WhatsApp, which Facebook acquired for $22 billion in 2014. In the TV interview, Moritz said Sequoia thinks about diversity a lot. "I like to think and genuinely believe that we are blind to somebody's sex, to their religion, to their background." He also pointed out that Sequoia has more women working in its China and Israel businesses. In the U.S, he said, "I think the issue begins in the high schools where women, particularly in America and also in Europe, tend to elect not to study the sciences when they're 11 and 12. So suddenly the hiring pool is much smaller."
Moritz also said that selecting good venture capitalists is a bit of a crapshoot. "I think it's very difficult to tell from somebody's background whether or not they'll be successful in the venture business," he said. "We have a lot of company founders at Sequoia. So it's something that we certainly believe in. But there's also room for lots of other people to succeed as well."
The pressure is now on Sequoia to "take a risk," as Valentine did with Moritz four decades ago.
—With Lizette Chapman
Before it's here, it's on the Bloomberg Terminal.
LEARN MORE