Euro Drops the Most in Two Weeks as Goldman Sees $1.03 on Draghi
by and
`Dovish surprise' may drive down single currency, Goldman says

Overnight volatility surges to highest since December 2008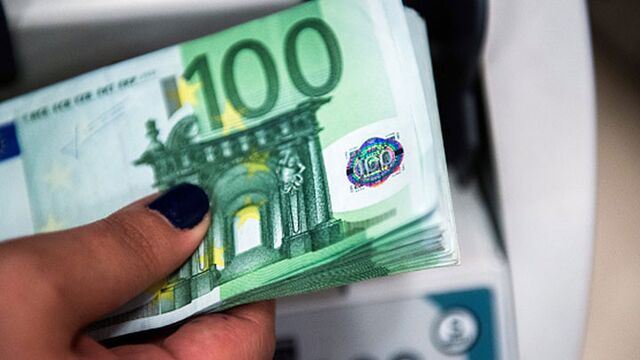 The euro tumbled to an eight-month low as investors braced for a long-awaited boost to monetary stimulus at Thursday's European Central Bank meeting.
The 19-nation currency fell the most in almost two weeks versus the dollar after data Wednesday showed euro-zone inflation was stuck near zero last month, supporting economists' forecasts that the ECB will extend its bond purchases and cut its already negative deposit rate. A measure of overnight euro volatility surged to the highest since the 2008 financial crisis, while a gauge of the dollar rose to a more than 12-year high after Federal Reserve Chair Janet Yellen said the U.S. economy is ready for higher interest rates.

Goldman Sachs Group Inc.'s chief currency strategist, Robin Brooks, said a "dovish surprise" from ECB President Mario Draghi will drive the euro down to a 13-year low of $1.03. Analysts at UniCredit SpA and BMO Capital Markets said it may be difficult for the policy chief to engineer a sustained decline in the currency after the meeting.
The euro fell 0.6 percent to $1.0551 as of 12:25 p.m. in London, the most since Nov. 20. It dropped earlier to $1.0540, the weakest level since April 14.
To take the euro "significantly lower in a sustainable fashion, he'd have to go down the route of asset purchases more than 750 billion and at the same time he would have to drop any reference to the intended end date" of quantitative easing, Vasileios Gkionakis, London-based head of global foreign-exchange strategy at UniCredit , said in an interview on Bloomberg Television's "On The Move" with Jonathan Ferro and Guy Johnson.
Gkionakis was talking about the possibility of an increase to the 1.1 trillion-euro ($1.2 trillion) QE program, which is currently due to expire next September.
Not Convincing
After Draghi's press conference -- which will begin at 2:30 p.m. in Frankfurt -- the euro will move slightly higher, Gkionakis said. "I find the fundamental case for Draghi to deliver more not that convincing," he said.
The euro has tumbled almost 6 percent this quarter, the worst performance among Group-of-10 currencies.
The euro overnight index average, or Eonia, rates dated for ECB meetings are pricing in a deposit-rate cut of about 11 basis points on Thursday, with the odds of a 15 basis-point cut at about 77 percent. The rate currently stands at minus 0.2 percent.
Draghi signaled on Oct. 22 that policy makers are open to boosting stimulus.
'Aggressive Easing'
For the ECB president to weaken the euro much further, he'd have to announce "aggressive easing," according to Stephen Gallo, European head of foreign-exchange strategy at BMO. This would include at least a 20 basis-point cut to the deposit rate, additional QE now and an "explicit promise" that policy makers will do more in the first quarter of 2016, he said in an interview on Bloomberg Television.
Options traders have been cutting positions that would benefit from a weaker euro. The premium on three-month contracts giving the right to sell the shared currency over those to buy narrowed to 0.8 percentage point, from as much as 1.7 in late October.
Hedge funds and other large speculators have, though, been gearing up for the last ECB meeting of the year by pushing bets on a weaker euro to the highest since May. The so-called net shorts peaked in March at the highest since at least 1999, data from the Commodity Futures Trading Commission in Washington show.

Near-record short-euro positions may spark a squeeze higher in the currency if Draghi disappoints those investors, according to Sumitomo Mitsui Trust Bank Ltd.
"Euro short positions have built up to the point where there is little room left to sell into, unless the ECB comes out with action far exceeding market expectations," said Ayako Sera, a market strategist at Sumitomo Mitsui Trust Bank Ltd. in Tokyo. "The sustainability of euro-selling will depend on the outlook for further monetary easing."
Before it's here, it's on the Bloomberg Terminal.
LEARN MORE