Fed Weighs Easing Stress Tests After Plea From U.S. Banks
by , , and
Change would assume banks will halt payouts during crisis

That may offset test getting tougher via higher minimum ratios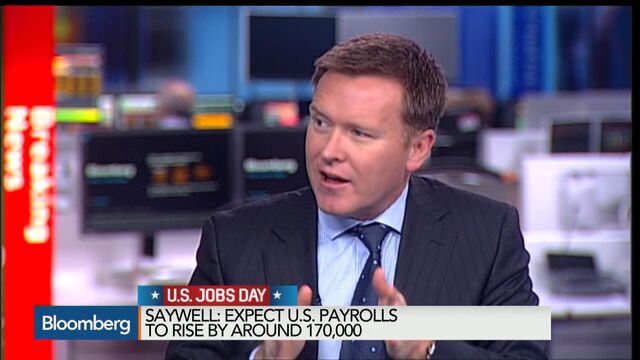 The Federal Reserve, which has said it may toughen capital requirements in future stress tests of U.S. banks, is open to relaxing another aspect of the annual exams at the request of some of the firms, according to people briefed on the discussions.
Banks have asked the Fed to remove an assumption that they would continue dividends and stock buybacks even during a severe economic downturn, said the people, who asked not to be identified because no decision has been made. The banks have argued that such an assumption is unrealistic because they would pause payouts in a crisis to preserve capital, the people said.
The Fed's Comprehensive Capital Analysis & Review, or CCAR, has become one of the most important annual events for the largest banks, determining whether they can pay out capital to shareholders. In the test, banks must demonstrate that they can weather a crisis and stay above minimum capital ratios even as their amount of equity is reduced by losses and the planned dividends and buybacks.
'Good Chance'
Allowing the banks to pause their planned payouts in the test may offset or even outweigh the increase in difficulty that would come from raising the minimum ratios lenders must stay above. Federal Reserve Governor Daniel Tarullo said in a Bloomberg Television interview on Nov. 23 that there's "more than a pretty good chance" that those minimums will increase in future tests, perhaps by incorporating surcharges based on size and complexity that the Fed has proposed for required ratios in normal times.
Fed officials have held a series of talks over the last few months with industry participants including research analysts, bankers and other experts about its stress-test process. The change for the payout assumptions, which could happen as soon as 2017, is one proposal to come out of those talks, the people said.
Eric Kollig, a spokesman for the central bank, declined to comment.
Most of the large banks are well above capital ratios outside of the stress test and would like to pay out excess capital both to reward shareholders and to improve their return on equity, a closely watched measure of profitability. ROE has plunged across the financial industry as banks have grappled with legal costs and reduced leverage to meet the capital requirements.
Quarterly Payouts
In the 2008 crisis, the six largest U.S. banks continued to pay dividends even after Lehman Brothers Holdings Inc. collapsed in September. Most cut their quarterly payouts to token amounts by the first quarter of 2009.
Twenty-five years ago, the Fed would say "'we want you to keep paying dividends in times of stress because we want to maintain confidence in the institution and we want you to continue to be able to raise capital if you need to,'" Oliver Ireland, a partner at law firm Morrison & Foerster LLP in Washington, said in an interview. "That view has changed."
Goldman Sachs Group Inc., JPMorgan Chase & Co. and Morgan Stanley all had to cut or adjust their capital plans in this year's CCAR test after their original requests left them too little capital. None of the 31 banks in the first round of the stress tests, which doesn't take into account capital plans, fell short of the minimums.
Before it's here, it's on the Bloomberg Terminal.
LEARN MORE