ECB Move Ripples Across Eastern Europe as Currencies, Bonds Drop
Marton Eder and Maciej Onoszko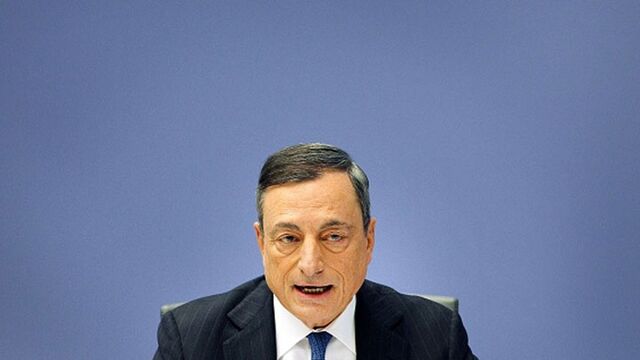 Bonds tumbled in eastern European and currencies weakened as the European Central Bank kept the amount of its asset purchases unchanged, disappointing some investors betting on bolder steps to shore up the euro-area's economy.
The yield on Poland's benchmark 10-year government bond jumped the most in more than 14 months on a closing basis and the zloty dropped 0.7 percent against the euro. Hungary's forint had its biggest decline versus the shared currency in a month.
While ECB President Mario Draghi cut the deposit rate to minus 0.3 percent from minus 0.2 percent, 14 economists out of 44 surveyed by Bloomberg had predicted a deeper reduction. Policy makers kept the pace of monthly bond purchases at 60 billion euros ($65 billion) and expanded the program to include debt issued by regional and local governments. The euro surged against the dollar.
"The market was expecting an upscaling of quantitative easing, not just an extension," said Gabor Ambrus, an economist at Royal Bank of Scotland Group Plc. "It's the first time Draghi underdelivered, which marks a big change for central and east Europe assets."
The zloty weakened 0.7 percent to 4.3082 versus the euro at 4:52 p.m. in Warsaw and the forint dropped 0.6 percent to
312.33. The Czech koruna slipped 0.2 percent to 27.073, easing from the central bank's cap of 27 set to prevent the currency from strengthening too much. In Turkey, the lira sank 2.1 percent against the shared currency, the most since August.
The yield on Poland's 10-year bond climbed 18 basis points and Hungary's rate rose eight basis points, the biggest increase since September.
Before it's here, it's on the Bloomberg Terminal.
LEARN MORE