ECB Cancels Regional Currency War, Spreading Relief Across EU
by and
Denmark leaves benchmark deposit rate unchanged at -0.75%

All major currencies weaken against euro after ECB meeting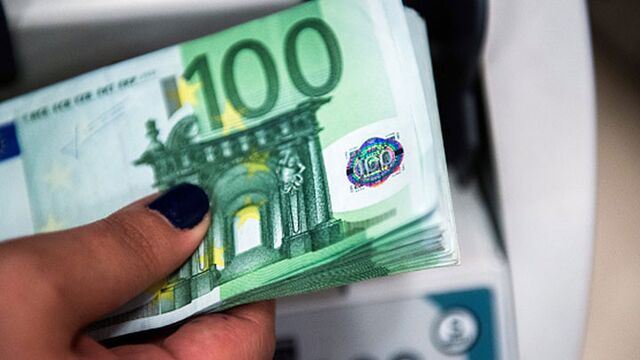 When the European Central Bank cuts rates, Denmark is generally supposed to follow in order to defend its euro peg. But on Thursday, it broke that pattern.
Ironically, President Mario Draghi's decision to bring the ECB's deposit rate to a record low of minus 0.3 percent sent the euro higher, promptly ending a currency war that had long plagued policy makers from Switzerland to Denmark and beyond. The central banks of Sweden, Norway and the Czech Republic now face less pressure to devalue their currencies after Draghi delivered a smaller stimulus package than many had expected.

"The Danish central bank can start its Christmas break now," said Ulrik Bie, chief economist at Nykredit Bank in Copenhagen. "The ECB's moderate package means that there's no need for a response here and now."
Having led markets to expect fireworks, Draghi's 10 basis point rate cut was smaller than some traders and investors had expected. The ECB also decided to extend, but not raise, its bond-purchase program by six months.
The euro rose more than 3 percent against the dollar on Thursday. Sweden's krona lost 0.8 percent against the euro, Norway's krone traded more than 1 percent lower, while the Czech koruna slipped 0.2 percent. The Swiss franc sank as much as 1.2 percent at one point. Weaker currencies mean imports will cost more, helping fan prices in countries that have grappled with persistent disinflation.
In Switzerland, the dramatic decline in the franc led to predictions that there's little need here and now for further easing from the Swiss National Bank.
"Although the SNB is still at the mercy of the ECB, there's no immediate pressure to act," Markus Schmieder, an economist at Wellershoff & Partners Ltd in Zurich, said by phone.
Across Scandinavia, analysts scaled back estimates for further monetary policy easing from their central banks.
Frank Jullum, chief economist at Danske Bank in Oslo, said the ECB's decision will make it "less probable" that Norway's central bank will deliver further stimulus.
Carl Hammer, chief currency strategist at SEB in Stockholm, said he may now need to revisit his forecast that the Swedish Riksbank will cut rates this month. Danske dropped its call for a Riksbank rate cut this month, and now sees no further easing until April.
Draghi's message also eased pressure on the Czech koruna cap, said analysts Jan Bures and Jan Cermak at CSOB AS in Prague.
According to Jes Asmussen, chief economist at Handelsbanken in Copenhagen, the absence of an ECB "bazooka" even gives Denmark "room to start normalizing monetary policy in the form of rate increases -- but that's nothing we see happening before next year."
The overarching message is that central banks outside the euro zone now find themselves in an entirely different situation compared with just a week ago. For Denmark and Switzerland especially, the changed landscape means policy makers are now less likely to cut their benchmark rates below the extreme level of minus 0.75 percent that both countries have had to maintain since the beginning of the year.
Denmark, which has defended its fixed-exchange-rate regime for more than three decades, doesn't hold scheduled meetings and only adjusts rates to defend the krone's peg to the euro. The bank targets a krone rate of 7.46038 against the euro. The Swiss National Bank is due to meet on Dec. 10. Economists surveyed by Bloomberg predict policy makers will keep rates unchanged.
Before it's here, it's on the Bloomberg Terminal.
LEARN MORE