BTG Billionaire's Arrest Stokes Worst Week of Already Awful Year
by
Since Esteves arrest, Brazil bond market has lost $5.5 billion

BTG's debt securites have slumped 38% since ex-CEO's arrest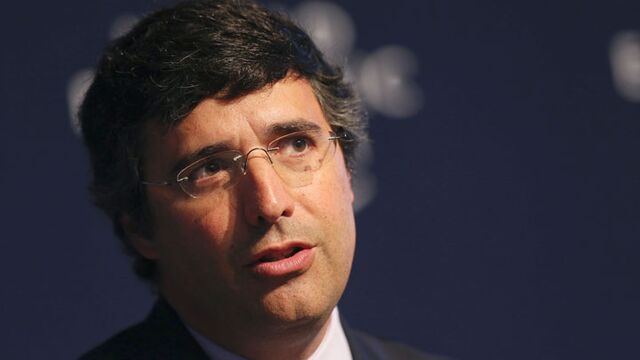 To appreciate how much damage billionaire Andre Esteves's arrest has wrought, consider this: Brazil's corporate bond market has lost $5.5 billion of market value since he was detained.
That's the most over a five-day period in 2015, bringing losses to $30.2 billion this year, which is also the worst in emerging markets.

The carnage has eroded confidence in a bond market that's already reeling from Brazil's biggest-ever corruption scandal, a deepening political crisis and the worst recession in a quarter century. While a move Wednesday by lower house chief Eduardo Cunha to oust President Dilma Rousseff spurred speculation that the country's political crisis may be a step closer to a resolution, the impeachment process could take months.
Grupo BTG Pactual SA's $1 billion of notes due 2020 have plunged 38 percent since authorities arrested Esteves, the bank's founder, for allegedly obstructing a bribery investigation into state-owned Petroleo Brasileiro SA. Esteves has denied wrongdoing through his attorneys.
"The whole scandal involving BTG Pactual since last week has definitely hurt Brazil's image for investors and has had an impact on assets," said Carlos Gribel, the head of fixed income at Andbanc Brokerage LLC in Miami. "A bank depends a lot on reputation, which is not easy to keep in a hard situation like this. It just fuels the pessimism regarding Brazil we have seen for a while now."
Esteves, 47, lost control of Latin America's largest investment bank on Wednesday when he swapped shares with BTG partners including new co-Chief Executive Officers Marcelo Kalim and Roberto Sallouti. Esteves, who was also the chairman and CEO of BTG, is in jail indefinitely.
Moody's Investors Service cut its rating on BTG's banking unit to Ba2 from Baa3 late Tuesday, and said the junk rating remains on review for further downgrades. Moody's cited concern that the investment bank will struggle to keep enough cash on hand and maintain its franchise.
While BTG has said it's not being investigated and is cooperating with authorities, clients are pulling money from some of its funds, withdrawing a net 5.1 billion reais from 10 fixed-income funds in the three days following Esteves's arrest, according to the latest data available. That's about 40 percent of their combined net assets.
"Banking is to a big extent a relationship business," said Rafael Elias, the head of emerging-market strategy at Cantor Fitzgerald in New York. "And if the relationships are altered in any negative way, then a crisis of confidence may ensue. We might have not seen the bottom of its bond prices."
Before it's here, it's on the Bloomberg Terminal.
LEARN MORE