NATO Allies Poised to Join Fight With Islamic State, Kerry Says
by and
Members of military alliance will seek parliamentary support

Kerry welcomes contributions from U.K. and Germany Against IS
U.S. Secretary of State John Kerry said NATO allies have pledged to ratchet up efforts to fight Islamic State in Syria and Iraq by contributing to a military response aimed at dismantling the jihadist group. 
While welcoming commitments by the U.K. and Germany, Kerry said a number of foreign ministers of the 28-member military alliance pledged to consult their governments and legislatures on how to join the broadening front against the organization. 
"Other nations are indeed stepping up and considering exactly what they will do," Kerry told reporters in Brussels after the two-day NATO foreign ministers meeting. "There are various ways in which countries can contribute; they don't necessarily have to be troops engaged in kinetic action."
The U.S. is seeking to broaden the fight against the Islamic State to include European allies as well as Russia, whose intervention in Syria has also sought to bolster the regime of Syrian President Bashar al-Assad. Options for North Atlantic Treaty Organization allies include special forces, intelligence gathering, as well as providing ammunition and medical facilities, Kerry said. 
U.K. Prime Minister David Cameron is seeking backing from Parliament on Wednesday to extend air strikes against Islamic State positions in Syria, adding Royal Air Force Tornado jets to the combat zone alongside U.S. and French forces. Chancellor Angela Merkel's government sought a parliamentary mandate to deploy 1,200 troops along with reconnaissance and refueling aircraft and a navy frigate.
Watch Next: How Islamic State Makes Money Explained in Three Minutes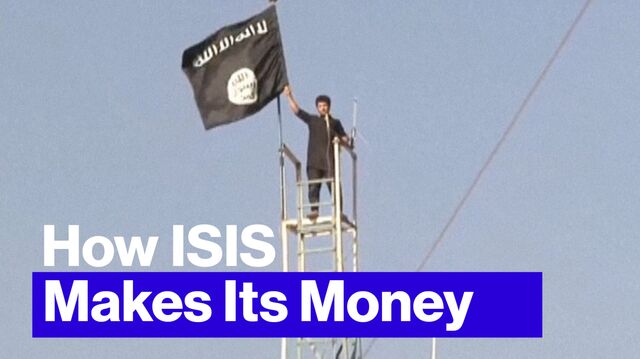 Before it's here, it's on the Bloomberg Terminal.
LEARN MORE