How Andre Esteves's Arrest Affected BTG Pactual in Five Charts
By and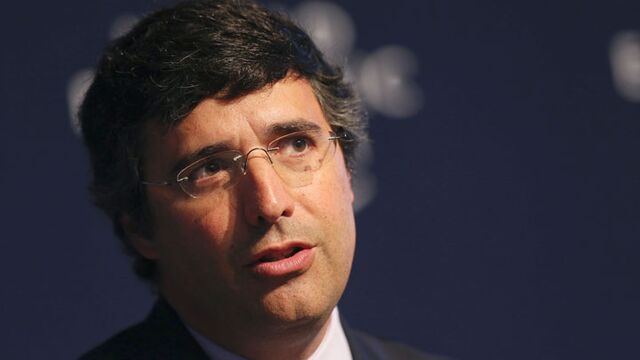 Grupo BTG Pactual SA's rout has been unrelenting since last week's arrest of then-Chief Executive Officer Andre Esteves.
The Brazilian investment bank's stock has dropped on each of the five trading days since the billionaire was jailed, tumbling a total of 34 percent to the lowest level since BTG's initial public offering in 2012. While bonds got some respite late last week as U.S. markets shut for the Thanksgiving holiday, they have since resumed losses, reaching fresh lows.
Below are five charts that show how dramatically the securities linked to the firm have moved, as well as the impact on its fixed-income funds and on Esteves's personal fortune. A press official for BTG declined to comment. Esteves resigned his leadership posts at the company on Sunday and has denied wrongdoing in a corruption probe through attorneys.
Yields on the lender's benchmark notes due 2020 nearly doubled the day Esteves was arrested, and continued to climb this week. They closed above 15 percent on Tuesday.

Shares also continued to fall, even amid reports the bank's partners are in talks to buy Esteves's controlling stake and sell assets. BTG's five-day slide compares with the 9.3 percent decline of the MSCI Brazil/Financials Index.
"This strong market reaction regarding the latest news signals that the way for the bank to survive is to separate its various businesses," said Adeodato Volpi Netto, the head of capital markets at equity-research firm Eleven Financial. "But selling some assets now to raise 2 billion reais won't solve its problem, considering how much clients have already taken out of the bank. It's equivalent of putting a Band-Aid in a fracture."

The stock slide extended to companies in which BTG holds stakes. Pharmacy operator Brasil Pharma SA, commercial bank Banco Pan SA and real-estate developer BR Properties have dropped at least 6.9 percent in the past five days.

Net assets at some of the bank's fixed-income funds dropped as clients withdrew money. The latest available data show a 5.1 billion-real outflow over the three days following Esteves's arrest -- about 40 percent of the combined net assets of the 10 fixed-income funds listed on the bank's website.

The rout has taken a toll on Esteves's net worth, which is mostly derived from his controlling stake in BTG. Regulatory filings this year show the the billionaire owns a stake of 22 to 24 percent.