Fed's Lockhart Says Interest-Rate Liftoff Case Is `Compelling'
by
Atlanta Fed chief says FOMC employment milestone has been met

Trimmed-mean measure of prices assures Lockhart on inflation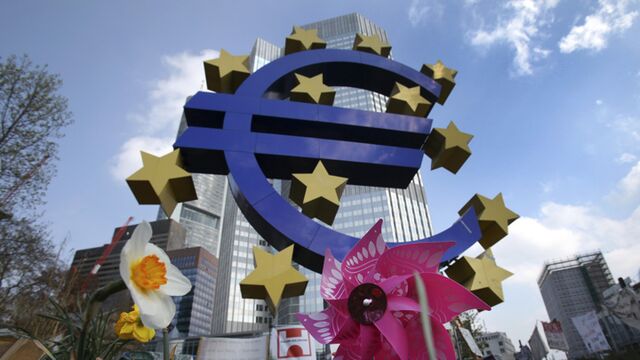 Federal Reserve Bank of Atlanta President Dennis Lockhart said he favors raising interest rates this month, adding to signs that the central bank will proceed with its first increase since 2006.
"Absent information that drastically changes the economic picture and outlook, I feel the case for liftoff is compelling," Lockhart said Wednesday in Fort Lauderdale, Florida.
The Federal Open Market Committee is considering tightening policy at its next meeting Dec. 15-16 as the economy expands and the labor market shows signs of continued progress. Payrolls are estimated to have increased by 200,000 last month and the unemployment rate stayed at 5 percent, according to economists surveyed prior to the government report on Friday.
The Atlanta Fed official, a voting member of the FOMC this year, said employment gains have clearly met the committee's desire for further improvement as a criterion for liftoff.
Full Employment
"I think the economy is closing in on full employment," which would suggest stronger wage gains, Lockhart said. "The trend in wage growth has been weak for some time, but it may be picking up."
Inflation hasn't met the Fed's target of 2 percent, but that's because of transitory factors including falling energy prices and a stronger U.S. dollar, Lockhart said. The Dallas Fed's trimmed-mean measure of prices, which excludes outlying price changes, has gained 1.7 percent over the past year, Lockhart said.
"Comparing this and like calculations to headline numbers suggests to me that much of what's suppressing inflation is transitory in nature," he said. "I have bought into that view."
One potential risk to his outlook was posed by the dollar, which Lockhart said had risen pretty substantially since mid-2014 and may have further to go as policies diverge between the U.S. and particularly Europe.
"With that divergence, it is possible a greater strength of the dollar is not priced in yet," he told the audience during and a question and answer session following his speech. "I am treating a further rise in the dollar as a risk to my outlook and I wouldn't rule it out as a possibility."
Lockhart has never dissented from an FOMC decision. A former banker and Georgetown University professor, Lockhart has led the Atlanta Fed since 2007. The Atlanta Fed district includes Alabama, Florida, Georgia, and portions of Louisiana, Mississippi, and Tennessee.
Before it's here, it's on the Bloomberg Terminal.
LEARN MORE