ECB Said to Present Economic Outlook With No Major Revision
by
Policy makers will consider fresh stimulus on Thursday

Draghi set to announce Dec. forecasts at press conference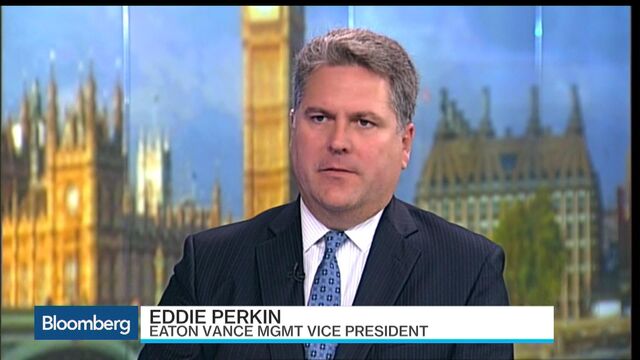 The European Central Bank has presented policy makers with updated economic forecasts that are largely unchanged from those published in September, according to officials familiar with the numbers.
Changes to the projections, which are based on estimates by the 19 national central banks, are marginal, the people said, citing documents circulated by the ECB before Thursday's Governing Council meeting. The people asked not to be identified because the predictions haven't yet been released. The ECB will revise down its 2017 inflation forecast to 1.6 percent from 1.7 percent, one of the people said. An ECB spokesman declined to comment.
A confirmation of the ECB's existing outlook for a continued, though weak, recovery would undermine the case of policy makers who see sluggish inflation as a reason for more stimulus. Instead, they'll need to focus on as-yet-unrealized risks to explain any shift in policy.
ECB President Mario Draghi has all but promised action for Thursday. Options include a further cut in the deposit rate from minus 0.2 percent, and an expansion or extension of a 1.1 trillion-euro ($1.2 trillion) asset-purchase program.
The euro pared its decline on the news on Wednesday. It was down 0.2 percent at $1.059 at 8:29 a.m. Frankfurt time on Thursday.
Credibility Risk
In September, the ECB predicted growth would accelerate from 1.4 percent this year to 1.7 percent in 2016 and 1.8 percent in 2017. It saw the inflation rate rising from 0.1 percent in 2015 to 1.1 percent next year.
ECB Vice President Vitor Constancio said on Nov. 25 that the revised forecasts will be key to the final decision on stimulus. Draghi told European lawmakers on Nov. 12 that the projections would be one input into the monetary-policy meeting, alongside the work of ECB committees on potential measures.
Executive Board member Peter Praet, the ECB's chief economist, said last month that the central bank was concerned that the date when it reaches its inflation goal of just under 2 percent will slip.
"And even if it's slightly, it's a repetition of a past pattern," he said in a Bloomberg interview on Nov. 16. "And then you go into the question of credibility of monetary policy."
Before it's here, it's on the Bloomberg Terminal.
LEARN MORE