business
BTG Pactual Cut to Junk by Moody's Following Esteves's Arrest
By and
Rating company keeps bank on review for further downgrades

BTG bond yields soared following arrest of then-CEO last week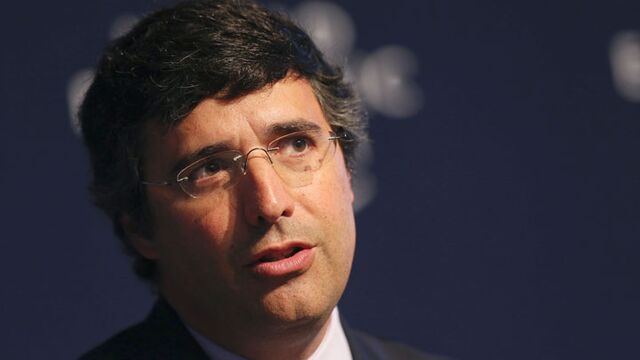 Banco BTG Pactual SA had its credit grade cut to junk by Moody's Investors Service on concern that the investment bank will struggle to keep enough cash on hand and maintain its franchise following the arrest last week of its founder Andre Esteves.
The ratings firm lowered its baseline credit assessment for the business, Grupo BTG Pactual SA's main operating subsidiary, two levels to Ba2 from Baa3, according to a statement Tuesday. It made the same change for the firm's long-term global local- and foreign-currency deposit ratings, placing the bank two levels below investment grade. The ratings remain on review for further downgrades.
Moody's had placed BTG on review on Nov. 25, the day Esteves was jailed for allegedly trying to interfere with the testimony of a former Petroleo Brasileiro SA executive amid Brazil's largest corruption probe. Esteves resigned his posts on Sunday as his arrest was extended indefinitely, and has denied wrongdoing through attorneys. BTG said it is not being investigated and is cooperating with authorities.
"The downgrade of BTG Pactual's ratings incorporates the challenges the bank faces to conserve liquidity and preserve its franchise in light of the recent developments involving its former chairman and CEO," Moody's said in the statement. While the bank has taken steps to bolster confidence, including asset sales and a halt in origination of new loans, it "remains exposed to liquidity pressures if these efforts are not effective," according to the ratings company.
BTG, which Esteves built into the largest independent investment bank in Latin America, has seen its bonds and stock slump in the past week. Yields on its benchmark notes due 2020 reached 15.3 percent on Tuesday, compared with 6.7 percent a week ago, the day before the billionaire was arrested. Its shares have lost about a third of their value on the Brazilian stock exchange.
Concerns about funding and liquidity also prompted Fitch Ratings to say it was reviewing the bank's credit rating for a possible downgrade on Nov. 26. BTG funds about 23 percent of its balance sheet with equity and long-term debt, according to the firm's financial statements, leaving the rest vulnerable to an increase in borrowing costs or an erosion of confidence among the bank's creditors, depositors and trading counterparties.
Moody's said it may downgrade BTG further if liquidity pressures increase; the bank's capacity to generate business is damaged in a meaningful way; or if investigations find links between any actions of the CEO and bank operations that could have negative implications for the lender, according to the statement.
"BTG is likely to face a higher cost of funding, which will pressure its ability to generate high levels of profitability that have been important in building its capital," Moody's said.
— With assistance by Cristiane Lucchesi
(
Updates with details of Moody's statement starting in second paragraph.
)
Before it's here, it's on the Bloomberg Terminal.
LEARN MORE