World's Top Oil Traders Don't Expect Recovery Any Time Soon
by
Brimming stockpiles will continue to weaken market, Vitol says

Gunvor sees Iran's return keeping a lid on prices next year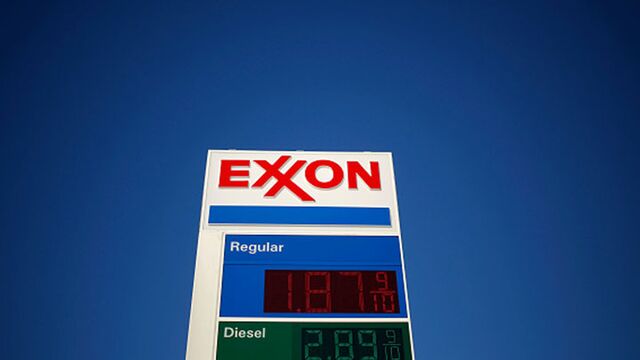 The world's largest independent oil traders said supplies will overwhelm demand into next year and prices may not rally until 2017, painting a gloomy outlook for energy-rich nations as OPEC gathers to discuss output policy.
Their market view indicates that the 12-member group -- and the oil industry as a whole -- will have to endure a much longer slump than the downturn that followed the 2008 financial crisis, when prices recovered within a year.
"The stock-build will continue to weigh on the market, with prices unlikely to move beyond the current range until well into 2017," said Chris Bake, a senior executive at Vitol Group, the biggest independent oil trader. Benchmark Brent crude has traded between $43 and $65 a barrel over the past six months.
That outlook is echoed by rival trading houses including Trafigura Pte Ltd. and Gunvor Group Ltd. as Saudi Arabia, Iraq, Russia and others pump full-throttle to defend market share. With the Organization of Petroleum Exporting Countries expected to maintain output policy when it meets on Friday, and Iran planning to ramp up production next year regardless of quotas, brimming stockpiles are set to rise further.
"For 2016, we see inventories globally building up," said Saad Rahim, chief economist at Trafigura. "The glut definitely extends into the new year."
Brent has tumbled about 38 percent in the past year and lost more than a quarter of its value since OPEC last met in June. Futures traded at $43.64 a barrel as of 4:07 p.m. in London on Wednesday.
Even after a year of low prices, physical crude markets remain saturated, with stockpiles around the world swelling to a record last quarter, according to the International Energy Agency.
The surplus is being sustained by a raft of new production projects that were approved when oil was at $100 a barrel. In the North Sea, a region whose high costs make it particularly vulnerable to low prices, shipments of the four crudes that make up Brent are scheduled to rise to a four-year high in January, according to data compiled by Bloomberg. In West Africa, cargoes of Angolan crude for that month -- when seasonal demand traditionally peaks -- remain unsold.
OPEC, which produces about 40 percent of the world's oil, has pumped above its collective quota for 18 months, according to a Bloomberg survey of companies and analysts. Saudi Arabia, the group's de facto leader, raised its own production to a record of almost 10.6 million barrels a day in July, a 800,000-barrel-a-day increase from a year earlier, or more than the production of Qatar.

OPEC nations Venezuela, Iran, Iraq and Ecuador have all called for a cut in production to bolster prices. Shana, the Iranian oil ministry's news agency, said Wednesday that most OPEC members would agree to a reduction while Saudi Arabia and the Persian Gulf Arab countries would not. Yet Iran plans to boost its own output should sanctions be lifted early next year.
"Restarted Iranian production will likely place a ceiling over prices in 2016," said David Fyfe, head of research at Gunvor in Geneva. "Our view is that Iran can add 500,000 barrels a day by the end of the year. That may not crater the market but it will likely put a lid over any price recovery."
Brent crude will average about $57.30 a barrel next year, a Bloomberg survey shows. That would leave all OPEC members except Qatar unable to balance their budgets, according to break-even prices from the International Monetary Fund and ING Bank.
In the absence of a policy change by OPEC, or any unforeseen disruption to supply, stockpiles will continue to build until the third quarter of next year, according to Vitol's Bake.
The buildup indicates "oil-market bears may choose not to hibernate," the IEA said Nov. 13. Global inventories have already risen to 3 billion barrels -- enough to supply the world for month -- sending the price of Brent to a six-year low in August.
Saudi Oil Minister Ali al-Naimi has pledged to listen to all parties before a decision on production is made on Dec. 4 in Vienna.
"We will discuss all these issues," al-Naimi told reporters as he arrived in the city on Tuesday. "We will listen and then decide."
Before it's here, it's on the Bloomberg Terminal.
LEARN MORE