Women CEOs Are More Vulnerable to Activist Investors Than Men
by and
23% of male-run companies have provisions to fight activists

Just one female-led firm in S&P 500 has staggered board terms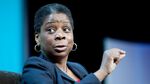 Fewer female chief executive officers have the weapons corporations typically use to fight off hostile takeovers than their male counterparts. While that's won their companies the approval of good-governance watchdogs, it's made them more vulnerable to activist investors.
Of the 27 Standard & Poor's 500 companies led by women at the end of their latest financial year, just one, or 3.7 percent, had adopted any of the three most common takeover defenses, according to a Bloomberg Intelligence analysis. By contrast, 23 percent of companies led by men have provisions for poison pills, staggered election of board members or unequal voting rights.
"It's possible that the type of company that would be progressive in appointing a woman as CEO would also embrace best practices in regards to corporate governance," said Carol Bowie, executive director of Washington-based Institutional Shareholder Services, which rates companies based on their corporate-governance records.
Activists have targeted a lot of women-led companies this year, most recently Xerox Corp., where CEO Ursula Burns said in late October she would start a broad review of the business aimed at boosting profitability. Last week, billionaire activist Carl Icahn said he had amassed a 7.13 percent stake and would hold talks with the board.
DuPont Co.'s Ellen Kullman stepped down in October after months of fending off criticism from activist Nelson Peltz's Trian Fund Management, which sought to break up the company. In January, PepsiCo Inc., whose CEO is Indra Nooyi, elected a Trian adviser to its board following a threat from Peltz of a proxy fight. Bill Ackman's Pershing Square Capital in August amassed a 7.5 percent stake in Mondelez International Inc., led by Irene Rosenfeld. And in March, General Motors Co.'s Mary Barra announced a $5 billion stock buyback after meetings with a group of hedge funds and activist investor Harry J. Wilson. In return, Wilson gave up his request for a board seat.
Undervalued Companies
"The sex of the CEO doesn't have anything to do with" which companies activists target, said Charles Elson, director of the John L. Weinberg Center for Corporate Governance at the University of Delaware. "Activists pick companies that are undervalued and where there are questions about performance."
Still, so many women CEOs have faced activist aggression that researchers Michelle Ryan and Alex Haslam of the University of Exeter in England coined a term for women named to top spots only at businesses having difficulty: "the glass cliff."
"A lot of women CEOs are leading companies undergoing transformations, which they're good at and takes time, but that also stirs interest from activists," said Maggie Wilderotter, chairman and former CEO of Frontier Communications Corp. and a director at Costco Wholesale Corp. and DreamWorks Animation SKG Inc., among other companies.
Poison pills discourage hostile takeovers by making a company's stock less attractive to acquirers. Staggered terms for directors make it harder for an activist to gain control of a board because not every director is up for re-election each year.
Reynolds American
The sole woman-run company with a takeover defense, tobacco giant Reynolds American Inc., has had staggered board terms since 1999, according to Jane Seccombe, a company spokeswoman. That's well before Susan M. Cameron became CEO in 2004.
There are advantages for companies that reject anti-takeover mechanisms.
"Companies with weaker shareholder rights, over time, deliver less value," Bowie said. She added that the woman-led companies tend to do better than average on ISS's corporate-governance score, which measures compensation and board makeup as well as shareholder rights. One exception was Reynolds, which on a scale of 1 to 10, with 10 the lowest rating, earned a 9.
"Any takeover device insulates management from the marketplace," Elson said.
Before it's here, it's on the Bloomberg Terminal.
LEARN MORE