U.S. Stocks Rally Amid Favorable December Trend Following Lull
By
Manufacturing activity unexpectedly contracted last month

S&P 500 Index rises to within 1.5 percent of May record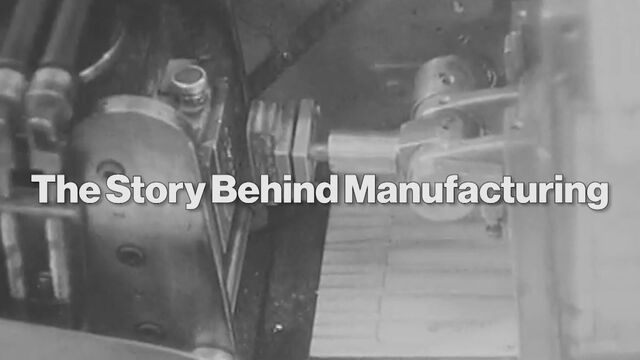 U.S. stocks rallied to begin what has historically been the strongest month of the year for global equities, breaking out of a lull that held the Standard & Poor's 500 Index to its narrowest monthly move in six years as investors await December monetary policy decisions.
The benchmark index added less than 0.1 percent in November as signs of a strengthening economy offset concerns of an imminent interest-rate increase. The gauge is up 2.1 percent this year, headed toward its smallest move in four years. Health-care shares rebounded Tuesday to lead gains after erasing a November advance yesterday in the month's final session.
The S&P 500 added 1.1 percent to 2,102.63 at 4 p.m. in New York, and closed at its highest level since Nov. 3. The Dow Jones Industrial Average climbed 168.43 points, or 1 percent, to 17,888.35. The Nasdaq Composite Index gained 0.9 percent.
"There's a bit more tolerance for risk right now because indices are flat and managers have to show return somewhere -- there's only four weeks to go, and they're not doing it buying bonds," Ron Anari, the Jersey City, New Jersey-based senior vice president of trading at ICAP Plc, said via phone. "The Fed is going to hike at some point and it might as well be now. The equity markets have got it pretty much absorbed."

With policy makers assessing economic data to gauge the appropriate time to raise rates, a report today showed manufacturing activity unexpectedly contracted in November, with elevated inventories leading to cutbacks in orders and production. Investors shrugged off the setback, keeping in mind assurances from Fed officials that even if they choose to tighten this month, the pace of future rate increases will be gradual.
Traders are pricing in a 70 percent chance that the Federal Reserve will raise rates this month, down from 74 percent before the factory data. Chicago Fed President Charles Evans, among the most dovish of Fed policy makers, said in remarks today he "would prefer to have more confidence than I do today that inflation is indeed beginning to head higher" before raising rates.
Yellen, ECB
Fed Chair Janet Yellen will speak to Congress on Thursday on the economic outlook, and the European Central Bank will hold its last policy meeting of the year amid growing speculation it will take additional steps to boost inflation. The Fed will get its final look at the health of the labor market before its meeting in two weeks when the government releases the November jobs report on Friday.
The main U.S. equity benchmark has rebounded nearly 13 percent from its low in August on growing confidence that the economy is sturdy enough to handle higher borrowing costs. The S&P 500 is less than 1.5 percent away from its record reached in May, after alternating between gains and losses over the last 11 sessions, the longest such streak since 2013.
As equities rebounded from their lows earlier this year, the optimism led to fund managers increasing their allocation to global stocks last month. The timing was no coincidence: equities have wrapped up the year with gains on all but five occasions since 1988, with December seeing the biggest and most frequent increases of any month, according to data compiled by Bloomberg. The S&P 500 has posted a December advance in six of the past seven years.
For next year, strategists predict the U.S. benchmark measure will gain 6.9 percent by December from yesterday's close, according to the average estimate compiled by Bloomberg.
The Chicago Board Options Exchange Volatility Index fell 9.1 percent Tuesday to 14.67, a three-week low. The measure of market turbulence known as the VIX finished November up 7 percent, its first monthly increase since a record jump in August. About 6.9 billion shares traded hands on U.S. exchanges, 1.6 percent below the three-month average.
Broad Rally
All of the S&P 500's 10 main groups rose today, with health-care, financial and technology shares performing the best. Phone companies had the smallest increase and energy lagged as oil swung between gains and losses.
Last month's biggest losers in health-care were among today's best performer. Insurers Aetna Inc., Anthem Inc. and UnitedHealth Group Inc. gained at least 3.1 percent after falling more than 4.3 percent in November. Eli Lilly & Co. led the group with a 5.4 percent climb, the most in two months, after Barclays Plc raised its rating on the shares to the equivalent of buy.
Walt Disney Co. and Amazon.com Inc. bolstered gains among consumer discretionary companies, rising more than 1.6 percent. Current box office tracking for "Star Wars: Force Awakens" suggests analysts' profit estimates for Disney are too low, FBR Capital Markets analyst Barton Crockett wrote in a note.
Financial shares rose for the third time in four sessions. Morgan Stanley paced gained today with a 2.8 percent climb, advancing for a second day after news the bank is considering cutting as much as a quarter of its fixed-income trading staff. JPMorgan Chase & Co. and Goldman Sachs Group Inc. added at least 1.3 percent.
Google, Facebook
Semiconductors continued to climb, helping to boost the tech group, after rising for three straight months. Micron Technology Inc. increased 3.9 percent, while Nvidia Corp. added 3.3 percent to its highest since January 2008. Among other tech movers, Google parent Alphabet Inc. advanced 2.7 percent and Facebook Inc. increased 2.8 percent to reverse declines of more than 1.1 percent yesterday.
Energy shares rose for a second day despite oil closing little changed after the commodity's biggest monthly decline since July. Consol Energy Inc. and Pioneer Natural Resources Co. advanced more than 3.1 percent. Consol surged 18 percent in November, its best month in four years, though it's still the worst performer in the S&P 500 this year, down 74 percent.
Among companies moving on corporate news, truck-engine maker Cummins Inc. slumped 7.9 percent to a three-year low after Bank of America Corp. downgraded the shares to the equivalent of sell, citing a U.S. truck market that is weakening faster than expected. The firm also cut mining equipment company Joy Global Inc. to the same rating amid a bleak global outlook for coal and industrial metals, sending the shares to an 11-year low.
Joy Global competitor Caterpillar Inc. lost 1.5 percent, the most out of three decliners in the Dow. Its shares fell in November for the sixth time in seven months and are down 22 percent this year, the third-worst performance among the index's 30 members.
American Airlines Group Inc. jumped 4.9 percent, the most in more than seven weeks. A union representing 14,500 reservation agents and airport passenger-service workers yesterday approved a five-year contract that included "significant" pay raises. United Continental Holdings Inc. and JetBlue Airways Corp. added more than 2.2 percent, while a Bloomberg index of U.S. airlines increased 3 percent, its biggest gain since October.