UBS Traders May Be First to Face Sanctions in Forex Probes
by and
Swiss regulator may issue penalties by the end of the year

Finma probed 11 currency, metals traders amid global scandal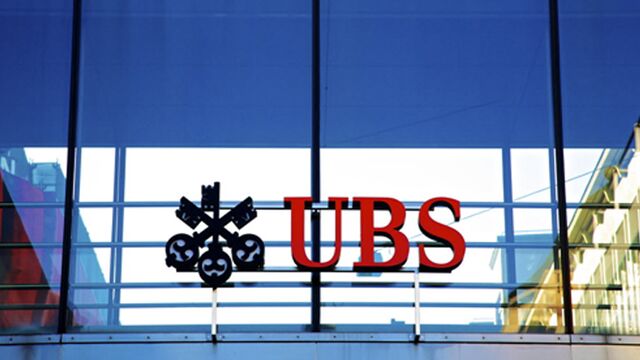 As many as seven UBS Group AG traders may face sanctions from Switzerland's financial watchdog in the coming weeks, potentially the first individuals to be punished in the global currency-rigging scandal, said two people with knowledge of the situation.
The Financial Market Supervisory Authority is planning to notify the traders of any penalties by the end of the year, said the people, who asked not to be identified because the probe is ongoing. The stiffest penalty Finma can impose against an individual is a five-year ban from the Swiss financial services industry.
The traders are among 11 current and former UBS employees the regulator said it was investigating in November 2014, the same day it ordered the Zurich-based bank to give up 134 million Swiss francs ($130 million) in profits, after it "severely violated" proper conduct in currency markets. Manipulation of foreign exchange is one of a series of scandals to hit the financial industry, with seven banks fined about $10 billion in total by global authorities.
A spokesman for Finma declined to comment on the identities of any of the individuals. The four other bankers in the probe have already been reprimanded for "serious violations," with no further action taken, a Finma spokesman said.
Chris Vogelgesang, UBS's former global co-head of foreign exchange and precious metals, former co-chief currency dealer Niall O'Riordan, and ex-precious-metals trader Andre Flotron were among the 11 originally under investigation, people with knowledge of the probe have said.
Lawyers for the individuals declined to comment or couldn't be reached. A spokesman for UBS declined to comment or say whether any of the 11 traders still work at the bank.
While more than 30 traders have been fired, suspended or put on leave, no individuals have been punished by authorities in relation to the foreign-exchange manipulation scandal. Criminal investigations are active in both the U.K. and U.S. and British prosecutors arrested Royal Bank of Scotland Group Plc currency trader Paul Nash in January as he was about to emigrate to Canada. Nash hasn't been charged and is the only person arrested globally to date.
Front-Running, Markups
Finma focused its investigation on allegations the individuals had abused clients through practices such as front-running, excessive markups and deliberately triggering stop-loss orders, according to a Finma letter sent to the traders seen by Bloomberg.
Traders spoke openly in chat rooms of their attempts to manipulate currency benchmarks such as the 4 p.m. WM/Reuters fix, according to global settlements with regulators.
The case is the biggest investigation Finma has undertaken against a group of financiers since the regulator was established in 2007.
Finma Chief Executive Officer Mark Branson pledged a year ago to crackdown on wrongdoing at the individual level rather than just focusing on companies. In an October 2014 speech, two weeks before Finma opened its probe against the UBS employees, he said: "individuals need to know that they have something to lose."
'Not Easy'
It's not clear whether Finma can achieve Branson's goals, according to Daniel Zuberbuehler, a former vice-chairman of Finma and CEO of the Swiss federal banking commission.
"That's the declared intention but it's not going to be easy," said Zuberbuehler. "Until we see someone at the very top be suspended, the jury is still out."
Before it's here, it's on the Bloomberg Terminal.
LEARN MORE