Putting the Good in Greed
Inside the impact-investing strategy of BlackRock's Deborah Winshel.
By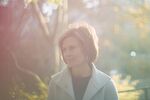 Last April, two months after being named the first global head for impact investing at BlackRock, Deborah Winshel flew to San Francisco to meet with Ryan LaFond, a hedge fund manager at the firm. LaFond and a team of researchers had spent two years studying whether algorithms used to predict fluctuations in the stock market could also spot a company whose business is doing good. Identifying responsible corporate citizens was part of the reason Winshel left her job as president of the poverty-fighting Robin Hood Foundation; she believes Wall Street has a role to play in fixing some of the world's most urgent problems.

It's been about a decade since impact investing has emerged as a strategy, but Wall Street investors have been skeptical, in part because it's been hard to measure its benefits. LaFond's team used quantitative data to select a few hundred publicly traded companies whose businesses, ranging from renewable energy to less-toxic pesticides, do good and to measure how much good they actually do. LaFond had more persuasive information to share with Winshel: When the companies' stocks were combined into an index, it outperformed the Russell 3000 benchmark.
"That was exactly the thing that made me think BlackRock could be a big player in this market," Winshel says. In mid-October, six months after her visit to San Francisco, BlackRock rolled out the Impact U.S. Equity Fund, one of several equity funds based on LaFond's work. They've since brought in more than $500 million from U.S. and European investors. "We're the hedge fund guys, and she's the do-gooder, and we're coming together to build something," LaFond says.
In less than a year, Winshel has become one of the world's most influential impact investors, helping set strategy for $7.5 billion of funds for BlackRock. In addition to LaFond's stock fund, the company has $6 billion invested in renewable energy and an additional $1 billion in companies working to address the effects of climate change. In a May survey of 146 investors, the Global Impact Investing Network (GIIN), an industry trade group whose members include financial institutions large and small, said $10.6 billion was put toward impact investments last year, with an additional $12.2 billion projected for 2015.
Winshel doesn't manage money. She's more of an evangelist trying to win over skeptics who question whether a Wall Street firm can effectively use its resources to benefit society. Some of the biggest threats the world faces—poverty, climate change, and disease—are too big for nonprofits, philanthropists, and governments to solve, Winshel says. "Having companies operate in a responsible way so they're creating an economic value and social value is a direction I think our world is moving towards," she says.
Established in 1988 by Chief Executive Officer Larry Fink, BlackRock manages about $4.5 trillion in assets, making it the world's largest investor, with huge stakes in Amazon.com, Wells Fargo, and other major companies. Its 5.7 percent stake in Apple is valued at more than $38 billion. BlackRock is also one of the biggest investors in corporate bonds, government debt, hedge funds, and commodities.
Before hiring Winshel, the company spent about two years weighing its strategies for impact investing. When people talk about impact investing, they're talking mostly about private investments in developing countries, such as sustainable-agriculture farms and microfinance lending. Many BlackRock executives initially didn't believe the firm had a role to play in the area. "It's pretty hard to say, 'Cheap stock and good for society,' " says LaFond. Demand from clients such as insurance companies, endowments, and family offices eventually won over the skeptics.
Winshel, who's 5-foot-4 with a slight build and a tidy brown bob parted to the side, has an easy demeanor. She's spent much of the past seven months traveling the world to meet with financial advisers and money managers who might someday steer money toward impact investing. "BlackRock has the opportunity to build out, in a much broader way, opportunities for investors to accomplish more than a financial return," she says.
Winshel spent four years at Robin Hood, where Fink is a board member. An influential charity, the organization was founded by billionaire hedge fund manager Paul Tudor Jones with the goal of eradicating poverty in New York. Winshel gave out more than $100 million a year in donations. Before that, she was the chief financial officer and chief operations officer for New York's Metropolitan Museum of Art. She spent more than a decade at JPMorgan Chase earlier in her career. The combination of Wall Street and nonprofit experience made her an ideal fit, says Rich Kushel, a BlackRock executive committee member who interviewed more than a dozen candidates. "You can't fake this one," he says. "You have to really be passionate."
Victoria Bjorklund, an attorney who worked with Winshel at the Met and Robin Hood, calls her "outcomes-oriented." Bjorklund recalls a snowshoeing trip in the Berkshires when a blizzard dropped more than 3 feet of snow overnight. Most people pulled out of the next morning's hike, but Winshel insisted on going. "She went first, and I was very happy to follow in her footsteps," Bjorklund says. Winshel relies less on gut instinct and more on metrics, says Mark Bezos, a marketing executive who worked with her at Robin Hood. After Hurricane Sandy in 2012, she created a heat map by overlaying poverty data with storm damage reports to pinpoint those people needing aid the most. "Her passion for helping others is real," he says. "Whatever she's doing at BlackRock, she has brought that with her."

BlackRock's success will depend on measuring the benefits of the impact investments. For so-called green bonds—debt offerings for solar-energy projects or public transportation initiatives, for example—BlackRock is requiring issuers to divulge where the funds will be spent and which carbon emissions will be reduced. LaFond and his team devised algorithms to comb through World Health Organization reports and identify the diseases inflicting the greatest harm around the world. The list was cross-referenced with U.S. Food and Drug Administration drug trial data to identify companies looking for cures. The software reads patent filings to spotlight companies developing environmental solutions such as renewable energy technologies. The algorithms also search legal filings to identify questionable corporate practices and histories. "Unless you can measure, it's just theoretical," Kushel says.
BlackRock wants a business to both attempt to cure a devastating disease and trade at a premium. In its first six weeks on the market, the Impact U.S. Equity Fund rose 4.6 percent, slightly trailing the Standard & Poor's 500-stock index. The fund includes holdings in Exxon Mobil, and JPMorgan, companies other socially conscious investors wouldn't consider beneficial. Matthew Weatherley-White, an early impact investor who co-founded the Caprock Group in 2006, says he's disappointed but not surprised that such companies are in the mix. He describes BlackRock's approach as merely a marketing gimmick. Winshel and LaFond decline to comment about specific companies in the fund but say it uses metrics such as employee satisfaction and renewable energy investments when making its selections.
BlackRock is "broadening the spectrum" of what can be defined as impact investing, Winshel says. "Clients are looking for a range of options. Everything we do has to be able to scale given the size of the investors we have."
Other firms on Wall Street are competing with BlackRock on the impact front. Goldman Sachs recently acquired Imprint Capital, which has focused on impact investing since 2007. Demand is expected to increase in the decades ahead, as more than $40 trillion in wealth moves from baby boomers to millennials, according to the Forum for Sustainable and Responsible Investment, a trade group. [Bloomberg LP, the owner of this magazine, is a member.] That capital will "have a direct impact in terms of ways companies and other institutions operate," says Andy Sieg, the head of global wealth management and retirement solutions at Merrill Lynch. "We're in the early innings."
Some impact-investment fund executives have cautious expectations. "Let's not pretend that any investment in any one company is going to solve poverty or hunger or all the vulnerabilities in people's lives," says Deval Patrick, the former governor of Massachusetts who now leads private equity firm Bain Capital's impact-investing group. "The point is to show that there is a role here for private capital." Bain has invested in Toms Shoes, which uses proceeds from its sales to supply footwear to people in impoverished countries, and Sundial Brands, a maker of organic skin- and hair-care products.
Some early proponents say they worry that BlackRock is doing little more than repackaging existing products to take advantage of growing demand. "We should all hope they get it right," says Caprock's Weatherley-White. "But if BlackRock gets it wrong, that's going to be the largest pool of capital that's green washing and not getting impact right."
The tension is inevitable, says Andrew Kassoy, a co-founder of B Labs, an organization that certifies for-profit companies based on social and environmental performance, accountability, and transparency. "Most of the people who built impact investing came to the capital markets from the perspective of an activist, while the people who are coming to it now are coming from the perspective of a traditional investor," he says. "They are meeting in the middle, somewhat uncomfortably."
Winshel is careful not to overhype what her team at BlackRock can do. At this early stage, she says the worst thing would be to make promises that can't be met. "Our responsibility is to be as transparent and clear and straightforward about what everything we offer accomplishes—and what it doesn't," she says. If in the process she manages to get investors on board, "that will have a positive impact on the world."
Before it's here, it's on the Bloomberg Terminal.
LEARN MORE