Puerto Rico Avoids Default by Redirecting Revenue From Bonds
By
Government Development Bank pays principal, interest due

Commonwealth to claw back revenue pledged to other bonds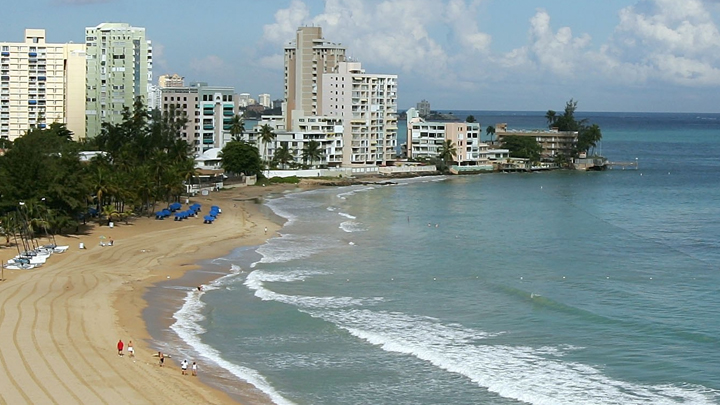 Puerto Rico said it made all principal and interest payments due Tuesday, averting a default on directly guaranteed bonds and allowing the commonwealth to continue talks with creditors to reduce its $70 billion debt burden.
Governor Alejandro Garcia Padilla signed an executive order to permit the redirection of revenue budgeted for highway and convention center bonds and other agencies to pay for debt issued or guaranteed by the commonwealth, according to a Government Development Bank statement. The GDB, which lends to the commonwealth and its agencies, had $354 million in principal and interest payments due Tuesday.
Garcia Padilla announced the so-called claw-back provision during a Senate hearing Tuesday, where he received little support for his request to access bankruptcy to help right the commonwealth's finances. The governor said the island is running out of cash and will focus on providing essential services while in negotiations with creditors to accept losses on their holdings. It faces another big bond payment at the start of January.
"Puerto Rico's financial situation remains pressured and today's payment does not change Moody's current ratings or outlook on the commonwealth's debt," said Ted Hampton, an analyst in New York at Moody's Investors Service, which rates the debt below investment grade. "Moreover, the governor's executive order to redirect revenues allocated to certain non-general obligation bonds underscores the severity of the commonwealth's liquidity issues."
Clawback Provision
Of the $354 million in payments due, $267 million of the bonds are guaranteed by Puerto Rico. A missed payment on those securities would have been the first default on the commonwealth's direct debt. A Puerto Rico agency has skipped debt payment since August on bonds repaid through legislative appropriation.
The commonwealth said in a Nov. 6 financial filing that it may take revenue already used to repay Highways and Transportation Authority bonds, convention-center debt, and Puerto Rico Infrastructure Financing Authority bonds and redirect that money to pay down general-obligation securities. Those authorities have approximately $7 billion of debt, Garcia Padilla said in his written testimony to the Senate committee.
Bondholders of certain highway bonds and other debt subject to the revenue redistribution don't have a lot of recourse because bond documents state such a risk to those revenues, said Daniel Hanson, an analyst at Height Securities, a Washington-based broker dealer. Those investors will be seeking confirmation that the money was redirected to paying general obligations and not other expenses, Hanson said.
"There's going to be a legal process here to validate that any claw back that has occurred is being used consistent with the payment of constitutional obligations," Hanson said.

General obligations with an 8 percent coupon and maturing July 2035 traded Tuesday as high as 75.7 cents on the dollar, up from as high as 72.4 cents Monday, data compiled by Bloomberg show. The yield traded as low as 11.1 percent Tuesday.
Even with the redistribution of revenue, Puerto Rico may not have enough cash to make all its payments, according to the Nov. 6 financial filing.
"Even assuming the use of these revenues, the commonwealth may not have sufficient funds to service all principal and interest on its general obligation debt without significantly curtailing government operations," according to the document.
Debt Exchange
A default on commonwealth-guaranteed debt could have prompted legal action by investors because those bonds are backed by Puerto Rico's promise to repay. Officials are negotiating with investors to reduce the island's debt load by accepting losses through a debt exchange or by delaying principal payments.
The island faces another debt deadline on Jan. 1 when $357 million of general-obligation interest is due. Garcia Padilla's administration has said for months that paying for essential services and programs is the government's first priority. Officials have delayed tax rebates, suspended payments to suppliers and relied on intergovernmental borrowing to help the cash-strapped island maintain core services.
Lawmakers showed little indication that they will soon act. Senator Chuck Grassley, the chairman of the judiciary committee, said the island's strains are the result of years of fiscal mismanagement that wouldn't be fixed with bankruptcy. He said no bill is imminent to assist Puerto Rico given the lack of relevant information. The commonwealth hasn't filed audited financial statements yet for 2014.