Platt's Vision Faces Setback as BlueCrest Returns Cash
by and
Firm to manage employee money after client assets plunged

Platt says he wants to use more leverage to lift returns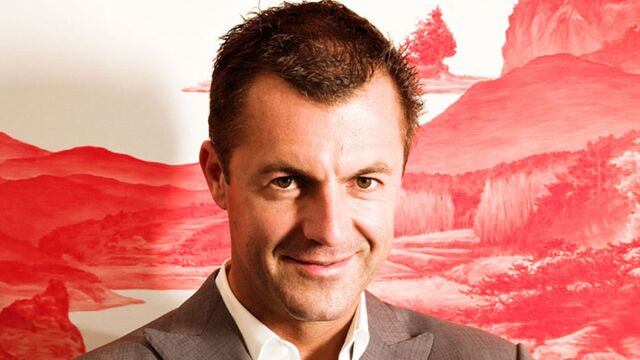 Two years ago, billionaire Michael Platt managed one of the world's largest hedge funds and told clients that he wanted to grow assets to $50 billion.
On Tuesday, those ambitions were set back when his $8 billion firm BlueCrest Capital Management announced that it's returning all client money so Platt can focus on managing his wealth and that of his employees, including an internal fund that has sparked controversy. Declining fees, investor demands and the cost of hiring top traders have hampered profitability of hedge funds, BlueCrest said in a statement.
"We would like to be our own investors now," Platt, 47, a former JPMorgan Chase & Co. trader, said in an interview, adding that he wants to manage money with more leverage. The new model should also allow the firm to better compete for traders, he said.
The decision marks the end of Platt's 15-year run of managing money for clients, during which time BlueCrest enjoyed rapid growth in the aftermath of the financial crisis in 2008 when it outperformed rivals. Platt, an avid art collector, turned away money from billionaire George Soros, who had asked to invest more than $1 billion at lower fees. Platt's fortunes turned when performance faltered and two investment advisers raised concerns that a fund the firm runs for employees only may pose a conflict of interest, sending investors heading for the exit.
BlueCrest now manages less than a quarter of what it had at its peak, and assets have almost halved this year alone, not counting a $9 billion computer-driven unit run by former partner Leda Braga that separated from BlueCrest in January. The timing of Braga's move was prompted in part by her worries about negative publicity surrounding the internal fund, people familiar with the matter said earlier this year.

Outside investors, who account for about $7 billion of BlueCrest's assets, will get most of their money back by the end of March and the firm will become a private investment partnership, the company said.
BlueCrest said it will continue to manage money in bonds, currencies and credit strategies in its internal fund, called BlueCrest Staff Managed Account, or BSMA. The firm will also keep its $1.3 billion equity fund run by Christian Dalban and a $654 million emerging-markets fund. All other funds, including a multi-strategy credit fund and a computer-driven stock fund, will close, according to a letter sent to clients.
The employee fund, run for the benefit of BlueCrest's partners, sparked controversy when Albourne Partners Ltd., one of the world's largest advisers to institutional investors, told its clients last year that it had learned Platt's firm ran a $1.5 billion internal fund called BSMA. Albourne reduced its ratings for BlueCrest, saying the firm hadn't provided sufficient information about the proprietary pool and that its interests weren't aligned with investors.
Macro Headwinds
Aksia LLC, another consulting company, cut its rating of BlueCrest because of a lack of transparency and recommended clients pull their money, a person with knowledge of the matter said last year.
BlueCrest Chief Financial Officer Andrew Dodd said in 2014 that the firm made "adequate" disclosures to investors about the internal fund.
The issue of internal funds in the industry is also in a focus of regulators. U.S. Securities and Exchange Commission Chair Mary Jo White said in October that the regulator found that some hedge funds weren't adequately disclosing conflicts of interest related to their proprietary funds. She was speaking generally and made no reference to Platt's firm.
At BlueCrest, the controversy added to headwinds from poor performance. Platt started this year on a bad footing when a Swiss franc wager in January went awry causing his macro fund to slump 6 percent. The fund, BlueCrest Capital International and once the firm's largest, has made no money this year. It posted its first annual loss in 2013, falling 1.6 percent.
Changed 'Landscape'
Platt has been more focused on the internal fund this year, according to people familiar with the firm, who asked not to be identified because they weren't authorized to speak.
"As chief executive officer, Mike's focus is on running the business," Ed Orlebar, a spokesman for BlueCrest, said in an e-mailed statement.
Platt and his partners account for about $1 billion of the firm's assets under management, not including money they have in the internal fund, which isn't counted as part of BlueCrest's assets, a person familiar with the matter said. After client money is returned, the firm will initially manage several billion dollars, said the person.
"Everyone knows the landscape has changed," Platt said. "We want to position ourselves to be free to adapt to the environment such as it exists."

BlueCrest, which owned a stake in Braga's firm, Systematica Investments, last month agreed to sell most of that investment to Affiliated Managers Group Inc. AMG's holding is valued at $300 million to $350 million and BlueCrest is scheduled to receive the proceeds of the sale next month.
Platt plans to use four times the leverage he had in client funds, a person with knowledge of the matter said. Higher leverage amplifies returns, leading to bigger gains if investments are successful, and bigger losses if they go wrong.
BlueCrest, which is based in the Channel Island of Jersey, will keep all of its offices from New York to Hong Kong, according to the statement. The firm, which has about 570 employees, of which 250 focus on investing, said it "anticipates strong growth" in assets and headcount over the coming years under the new business model. BlueCrest said it has produced more than $22 billion in trading profits for investors since its 2000 inception.
Platt, a graduate of the London School of Economics, was a proprietary trader at JPMorgan before leaving to start BlueCrest with William Reeves, who later retired. Assets jumped after the firm's quant fund BlueTrend gained 43 percent in 2008, when hedge funds on average suffered record losses. The following year its BlueCrest Capital International fund returned 45 percent.
The firm's $6.9 billion AllBlue fund, which allocates money to all the firm's strategies, is now its largest. It returned 3.7 percent this year and 4.7 percent in a leveraged version. Dalban's stock fund, started two years ago, has returned 11.2 percent this year.
(An earlier version of the story corrected the month in which BlueCrest agreed to sell most of its Systematica stake.)
Before it's here, it's on the Bloomberg Terminal.
LEARN MORE