Photographer: Andrey Rudakov/Bloomberg
One Year Into New OPEC Era, You Made 12% Buying These Oil Bonds
by and
Glut of oil coincided with drought of Russian bond issuance

Rosneft mystery benefactor's $15 billion solves debt dilemma
In the year since OPEC ushered in a new era of depressed crude, Siberian oil fields are proving to be a refuge for bond investors.
Rosneft OJSC and Lukoil PJSC, Russia's biggest producers, handed 12 percent gains to bondholders since the Saudi-led group abandoned its role as a swing producer on Nov. 27, 2014. Bank of America Merrill Lynch indexes tracking global oil-company debt suffered losses as the price of oil fell 40 percent.
Two days before a decision by the Organization of Petroleum Exporting Countries Dec. 4 that may prolong the oil glut, a drought in Russian issuance triggered by sanctions is keeping prices elevated. At the same time, the ruble's 29 percent slump inflated dollar earnings of Russian producers since the last OPEC meeting. Further upside will depend on whether sanctions over Russia's role in the Ukraine crisis are lifted, according to money managers at Union Investment Privatfonds GmbH and Rogge Global Partners.
"Russian credit trades in a unique way," said Sergey Dergachev, who helps oversee $13 billion at Union Investment in Frankfurt. "It is stunning that Rosneft performs so strongly, but reasons for its stellar performance are more technical rather than fundamental."
Last year, Dergachev sold his holdings in Rosneft after it fell under U.S. and European sanctions. He continues to own Lukoil, which is not subject to the penalties imposed in July 2014. Headlines about oil and geopolitics have prompted fewer local bondholders to sell because many of them are Russian banks who use the debt to backstop loans.

"Default risk for the majors is perceived as very low, even under sanctions," said Michael Ganske, who oversees $4.5 billion of debt and currencies as head of emerging markets at Rogge Global in London. Ganske holds bonds of Gazprom, Lukoil and Rosneft and said the securities may benefit from higher energy prices and the possible easing of sanctions.
Rosneft and Lukoil were among Russian comprising the top eight issuers in a Merrill Lynch index of emerging-market peers tracking $305 billion of energy bonds which on average lost 3.3 percent.
Undeterred by OPEC's decision to keep pumping and drive out U.S. shale rivals, Russian oil output continued to grow, in October setting a new monthly record for the post-Soviet era. Explorers have remained profitable under a friendly tax system and low production costs.
Mystery Benefactor
Rosneft assuaged concerns over the sustainability of Russia's biggest corporate debt load after the company received a $15 billion advance payment for oil supplies from a source the company didn't identify, according to quarterly reports published Nov. 13. The inflow of cash will help Rosneft meet $2.5 billion in debt due in the fourth quarter, $13.7 billion in 2016 and $11.3 billion in 2017, according to a presentation on its website. 
Dergachev at Union Investment says it's "not yet" time to to buy in again because the bonds lack positive drivers and the pricing isn't attractive.
"The outlook will depend a lot on the discussion about EU sanction enlargement," he said. "Markets are psychologically driven, and sanctions are a driver that can change perception of risk."
Rosneft became the world's biggest publicly traded oil producer by output in 2013 with its purchase of BP Plc's local joint venture. Sanctions have complicated the company's ability to repay debt used to fund the acquisition and it was forced to turn to the central bank for $10 billion of one-year repurchase agreements.
The $15 billion advance may have been a prepayment from China National Petroleum Corp. under a 25-year supply agreement, according to Sberbank CIB analyst Alexey Bulgakov and UralSib Capital analyst Dmitry Dudkin.
Rosneft signed the deal with state-run CNPC in 2013 that included prepayments Russia estimated at about $70 billion. In May, Russia surpassed Saudi Arabia as China's leading crude supplier for the first time in almost a decade. E-mailed requests for comment from CNPC's press service and public relations agency weren't immediately answered.
"Rosneft's problem is not the overall debt level, but the large amount of short-term debt the company acquired with the TNK-BP acquisition," Dudkin said by e-mail. The company will gradually solve this problem with what is likely Chinese support and pursue its goal of reducing debt, he said.
Watch Next: Will OPEC Cut Oil Production This Week?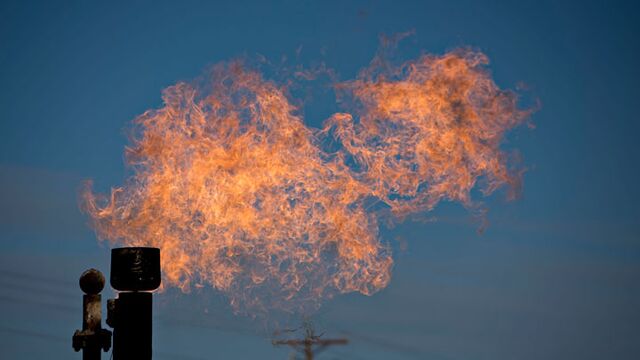 Before it's here, it's on the Bloomberg Terminal.
LEARN MORE