Morgan Stanley Rises Second Day on Plan to Cut Fixed-Income Jobs
by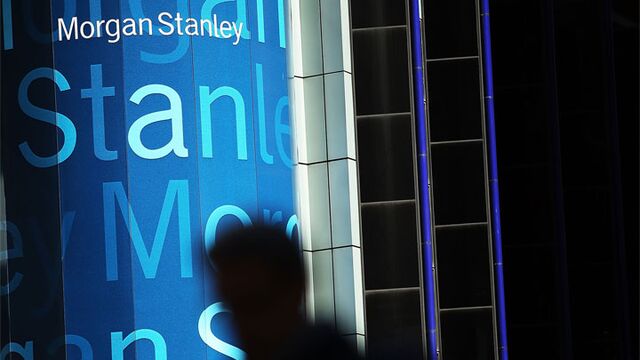 Morgan Stanley climbed for a second day on news that the bank is considering cutting as much as a quarter of its fixed-income trading staff.
The shares gained 2.4 percent to $35.12 at 2:02 p.m. in New York, the most in the 87-company Standard & Poor's 500 Financials Index. The stock has climbed 3.9 percent this week, trimming this year's decline to 9.5 percent.
Bloomberg reported Monday that Morgan Stanley, which posted a 42 percent drop in fixed-income trading revenue last quarter, is planning to cut jobs worldwide over the next two weeks. CLSA Ltd. analyst Mike Mayo said the move may help resolve investor concerns that the business isn't profitable enough amid an industrywide trading slump.
"It would show that management is not asleep at the switch and willing to make significant moves to improve overall firm performance," Mayo wrote in a note to investors Monday. "Second, it would seem to show a belief that trading could remain subdued for the foreseeable future."
Morgan Stanley generated $3.75 billion in fixed-income revenue in the first nine months of this year, seventh among major global investment banks, according to data from Bloomberg Intelligence. The job cuts could affect between 1,500 and 2,500 workers and offer future savings of about $500 million, wrote Mayo, who has a buy rating on the stock.
Before it's here, it's on the Bloomberg Terminal.
LEARN MORE