BlueCrest to Return All Outside Investor Money
by , , and
BlueCrest manages $8 billion; $7 billion is external money

Assets have declined from a peak of $37 billion two years ago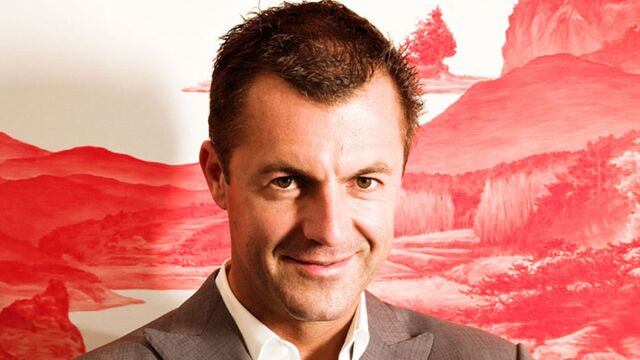 Michael Platt, who runs the $8 billion BlueCrest Capital Management, will return all client money and instead focus on managing his own wealth and that of his partners and employees.
Outside investors, who account for about $7 billion of the firm's assets, will get 75 percent of their money before the end of January and 90 percent by the end of the first quarter, the firm said in a statement. BlueCrest will become a private investment partnership, according to the statement, which cited declining fees and rising costs as reasons for the move.

"Everyone knows the landscape has changed," Platt said in an interview. "We want to position ourselves to be free to adapt to the environment such as it exists."
The change comes after a rocky few years for Platt, whose 15-year-old firm peaked at more than $37 billion in assets in 2013. Since then, BlueCrest's quant-trading fund, led by Leda Braga and overseeing about $9 billion in assets, spun out of the firm, and clients left after lackluster returns in what had once been Platt's largest fund. Albourne Partners, a large pension consultant, also told investors that an internal fund that managed about $1.5 billion in 2014 might lead to a conflict of interest between management and investors.
That internal fund, called BSMA for BlueCrest Staff Managed Account, will continue to manage money in fixed income, currency and credit trading strategies. The firm will also keep its stock fund and emerging markets fund. All other funds will close.
Platt and his partners account for about $1 billion of the firm's assets under management, not including money they have in the internal BSMA fund, which isn't counted as part of BlueCrest's assets, according to a person familiar with the matter. After client money is returned, the firm will initially manage several billion dollars, said the person.
"We will run the fund with more leverage -- we would like to be our own investors now," Platt said. The new model should also allow the firm to better compete for trading talent, he said.

BlueCrest will retain all of its offices, according to the press release. The firm, which currently has about 250 employees, said it "anticipates strong growth" in assets and employees over the next years under the new business model. Since the firm opened in 2000, it's produced more than $22 billion in trading profits for investors, according to the statement.
Platt, a graduate of the London School of Economics, was a proprietary trader for JPMorgan Chase & Co. before leaving to start BlueCrest. Assets jumped after the firm's quant fund BlueTrend gained 43 percent in 2008. The following year, its macro fund BlueCrest Capital International returned 45 percent. The fund posted its first annual loss in 2013, falling 1.6 percent.
The firm's AllBlue fund, which allocates money to all the firm's strategies, is now its largest. It returned 3.7 percent this year and 4.7 percent in a leveraged version.
Before it's here, it's on the Bloomberg Terminal.
LEARN MORE