JPMorgan Working With On Deck to Speed Small-Business Loans
by
Bank plans to offer a new lending product with On Deck in 2016

Executive: `We'll be able to offer almost real-time approvals'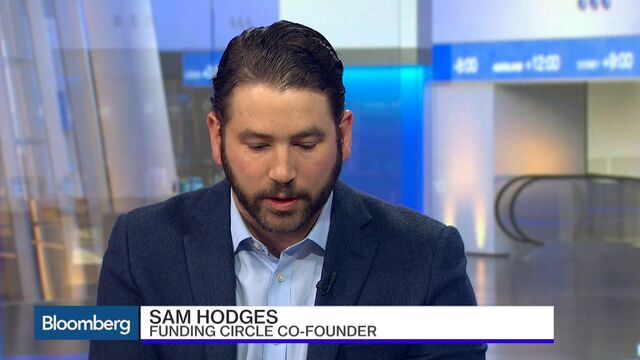 JPMorgan Chase & Co., the biggest U.S. bank, is collaborating with On Deck Capital Inc. to dramatically speed up the process of providing loans to some of the lender's 4 million small-business customers. On Deck's stock surged 28 percent in extended trading.
"We're working with On Deck to build a new Chase lending product that will be launching in 2016 for small-dollar loans to our small-business clients," Jennifer Piepszak, JPMorgan's head of business banking, said Tuesday in a phone interview. "By combining Chase's relationships and lending experience with On Deck's technology platform, we'll be able to offer almost real-time approvals and same- or next-day funding."
Big financial firms are working with online lending startups that less than a decade ago set out to bypass banks by offering so-called peer-to-peer loans, matching borrowers with individuals who wanted to fund them. While some banks use the platforms to make loans cheaper and faster, others just make the ventures' products available to their customers.
JPMorgan had weighed whether it should build a similar product in-house before ultimately deciding to work with On Deck, Piepszak said. It's part of a broader discussion among banks' executives over whether to collaborate or compete with potentially disruptive technology firms.
Loans in Hours
On Deck, which offers high-cost loans to small businesses over the Internet, went public in December at an initial price of $20 a share. As more startups crowded into online lending, it slid to $9.01 by Tuesday's close of trading. The stock climbed to $11.50 in extended trading at 5:52 p.m. in New York.
The firm says it uses a proprietary assessment of creditworthiness that pulls in more and better data than banks do.
Small business loans that currently take days or weeks to be funded could be made within hours or a day, Piepszak said. The product will carry the Chase brand and is expected to be rolled out in a pilot program next year, she said. Small-dollar credit typically refers to loans of less than $250,000.
"It really originated with a need to remove pain points and just make the process easier," she said. "We obviously have the lending experience; they have a disruptive customer experience that we're very interested in."
JPMorgan Chief Executive Officer Jamie Dimon signaled that a partnership was in the works earlier Tuesday during a panel discussion in Washington. The new ventures offer "the kind of stuff we don't want to do or can't do, but there's somebody else who can do it and do it probably well," he said. Online lenders use a broad amount of non traditional data to "determine whether someone is a good credit or not," he added.
Before it's here, it's on the Bloomberg Terminal.
LEARN MORE