Heavy Smog Forces Students Home as Pollution Hits Beijing
Bloomberg News
Air pollution hanging over city is heaviest this year

PM2.5 readings near Tiananmen Square above hazard levels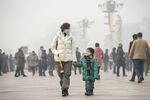 Beijing's worst pollution of the year forced some parents to keep their children home from school as municipal officials limited factory output in efforts to dispel a shroud of smog that covered the Chinese capital for the third day in a row.
Students at middle and primary schools were given the option to study from home, the Beijing Youth Daily reported Tuesday, quoting the Beijing Municipal Commission of Education. Some schools are instituting indoor exercises dubbed "smog aerobics," according to the report.
The round of air pollution that began last week is the heaviest of 2015, the Beijing environmental protection bureau said on its official microblog Tuesday. The blanket of pollution has fallen over Beijing just as President Xi Jinping was in Paris on Monday for United Nations-led talks on a deal to fight climate change.
Public anger over air pollution has been a driving force in pushing China to back a possible global climate agreement in Paris. U.S. President Barack Obama on Monday joined China's Xi in urging 195 nations to push for the first truly worldwide deal to curb greenhouse gases.
Near Tiananmen Square in the heart of Beijing, concentrations of PM2.5 -- the fine particulates that pose the greatest risk to human health -- stood at 666 micrograms per cubic meter as of noon, according to the local environmental monitoring center. The U.S. Environmental Protection Agency says a PM2.5 reading of 500 micrograms per cubic meter is at the upper end of its hazardous category.
Public Outcry
China "shouldn't just develop its economy, it should consider people's lives first," said Liu Pingping, 30, a shop assistant in Beijing. "If a government can't guarantee water, food or air, it won't stop people seeking a better life outside."
Beijing on Sunday raised its air pollution alert for the first time in more than a year to orange, the second-highest level in its four-tier system. The heavy pollution won't clear until Dec. 2, according to the environment bureau.
Beijing smog is currently trending as the fourth-most real-time keyword search on the microblogging site Sina Weibo, with 220,000 searches.
While the orange alert is in force, the city will ask some factories to suspend or limit production and for construction sites to stop transporting materials and waste, the bureau said.
"It looks a bit like doomsday" in Beijing at the moment, said Xiang Wei, a 29-year-old securities analyst. "I will consider moving to Shenzhen" for clean air, said Xiang.
The government should curb transport-related emissions not only in Beijing, but also in regions surrounding the capital, Xiang said.
As for students, the education commission has called a halt to all outdoor activities for schools, kindergartens and junior educational institutions since Sunday, according to a statement on the commission's website.
"With this level of pollution, government should really consider halting all classes at middle and primary schools," Ma Jun, the Beijing-based founder and director of Institute of Public & Environmental Affairs, said by phone.
Visibility in Beijing has been low since Monday, forcing several provincial highways to shut, according to a separate report by the Beijing Youth Daily. Visibility in 17 city centers and surrounding regions is reported to be lower than 500 meters, with some reporting no more than 200 meters, according to statements on the Beijing Meteorological Service website.
Users have taken to the Sina Weibo microblogging website to post pictures of Beijing's major landmarks, including China Central Television's headquarters building, disappearing in the heavy smog.
Air pollution kills an average of 4,000 people a day in China, according to a study earlier this year by Berkeley Earth, an independent research group funded largely by educational grants, which cited coal-burning as the likely principal cause.
China should strengthen curbs over total coal use to reduce pollutants, said Dong Liansai, climate and energy campaigner at Greenpeace East Asia.
Watch Next: China Seeks Pollution Solution on Path to Leadership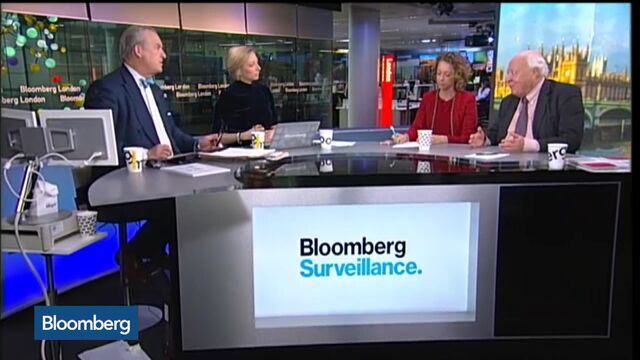 — With assistance by Sarah Chen, and Feifei Shen
Before it's here, it's on the Bloomberg Terminal.
LEARN MORE