David Silfen, Goldman's Former Equities Co-Head, Dies at 69
Stephen Miller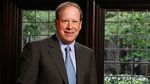 David Silfen, who helped merge Goldman, Sachs & Co.'s equities division with securities sales and trading and arbitrage before serving as co-head of the new unit, has died. He was 69.
He died Nov. 28 at his home in Manhattan, his wife, Lyn Silfen, said in a telephone interview. The cause was pancreatic cancer.
In 1990, Silfen, along with Roy Zuckerberg, another general partner, was named co-head of the equities division at New York-based Goldman Sachs after they helped combine the operations that expanded the scope of the unit. In his new role, Silfen was instrumental in building the firm's equities derivatives business, according to an account in the New York Times.
"David was deeply loyal to Goldman Sachs and played an invaluable role in helping to build our franchise," Lloyd Blankfein, the bank's chief executive officer, said in an e-mailed statement.
Silfen retired in 1996 as a general partner and member of the executive committee after 28 years with the company. At the time, he was the longest-tenured among the firm's 173 partners, after Zuckerberg. In retirement as a limited partner, he continued to serve on the risk and compensation committees and advocated for the initial public offering that transformed the bank into Goldman Sachs Group Inc. in 1999.
His support for the IPO stemmed from a desire to enhance the firm's ability to compensate employees, "so we'd have the currency of a public stock and a way to tie everybody together with a common interest," according to "The Partnership," Charles D. Ellis's 2008 book.
'Decisive Value-Adders'
"Reward the very best very well," Silfen said, according Ellis. "But you need to find the balance that also holds the very good and motivates and rewards the very, very best, who are the decisive value-adders on crucial business transactions or the development of significant new ways of doing business."
In 1968, after graduating from Columbia Business School in New York, Silfen joined Goldman Sachs as the first MBA hired in the trading and arbitrage division. He was named partner in 1978 and provided global oversight for the equity capital markets group.
Silfen joined the management committee in 1990 and the executive committee when it was formed in 1995. After the IPO, Silfen's status changed to senior director.
David Michael Silfen was born Nov. 30, 1945, in Queens, New York. His father, Herman Silfen, was an executive with the Equitable Paper Bag Co. His mother was the former Esther Weiss.
Silfen grew up in New York and received a bachelor's degree from the University of Pennsylvania in Philadelphia in 1966.
Supporting Schools
In retirement, Silfen devoted himself to education philanthropy. He served as a trustee at the University of Pennsylvania, which in 2006 announced a $12 million gift from him and his wife. He was on the board of overseers at Columbia Business School and a trustee at Riverdale Country School in Bronx, New York. Silfen was a member of the board of regents of the Smithsonian Institution in Washington, where he was chairman of the investment committee.
In addition to his wife, the former Lyn Gordon, his survivors include their children, Adam Silfen, a senior vice president at New York-based LeFrak Organization, and Jane Silfen, an associate at Encourage Capital in New York; and two grandchildren.
(Updates with Silfen's comments on Goldman Sachs's IPO in the fifth through seventh paragraphs, and his philanthropy in the penultimate paragraph.)
Related ticker: GS US (Goldman Sachs Group Inc.)
Before it's here, it's on the Bloomberg Terminal.
LEARN MORE