Credit Markets Scream Recession, But Goldman Says Not to Worry
by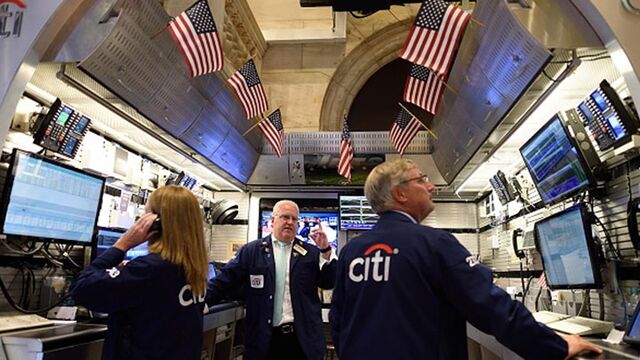 The credit market is pricing in an overly dour assessment of the U.S. economy, according to Goldman Sachs Group Inc., a mistake that could prove profitable for buyers.
Rising risk premiums for U.S. corporate debt are sending a "false recession signal," Goldman Sachs credit strategist Lotfi Karoui wrote in a note to clients Tuesday. While risk premiums for both investment-grade and high-yield debt are at levels that preceded recessions in 1990 and 2001, the outlook for global growth in 2016 should underpin the market, he said.
"We expect the macro environment to be broadly supportive for credit," Karoui wrote. "Credit markets are likely to be no better at predicting recession than any other asset market."
Threats to credit include "persistent and steep declines in oil prices" and a slowdown in China. There is also a contagion concern in the already beleaguered high-yield market, in which CCC rated issuance this year amounted to 12 percent of total junk issuance, the smallest share in a decade outside of 2009, according to Goldman.
The risks should be mitigated by a global economy that Goldman estimates will grow 3.5 percent in 2016, more than the 3.4 percent forecast by economists surveyed by Bloomberg, and as U.S. core inflation moves gradually higher.
The U.S. Federal Reserve's measured unwind of its easy-money policies should be a further boon for the securities.
"To the extent rising rates are a response to stronger growth, risk appetite should remain firm and thus drive spreads tighter," Karoui wrote. "Solid growth, moderate inflation and gradual monetary policy normalization" will prop up U.S. corporate bonds, he said.
Before it's here, it's on the Bloomberg Terminal.
LEARN MORE