This Recovery Has Fallen Behind The Recovery After The Great Depression
The not-so-great expansion.
by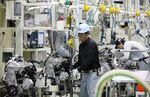 In April 2009 Economists Barry Eichengreen and Kevin O'Rourke first compared the collapse in industrial output following the start of the 2008 "Great Recession" to the one that followed the Great Depression beginning in 1929.
At the time, the declines were running at a similar pace, sparking warnings that the world was headed into another great depression.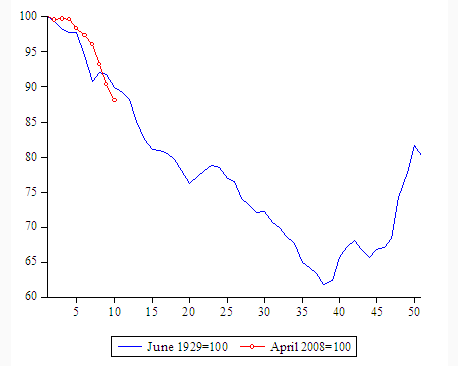 The global policy response to that threat saw the recent collapse in industrial output slow, then reverse, as Eichengreen and O'Rourke showed in a 2010 update to their post.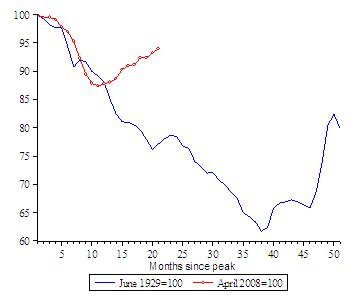 Crisis averted it would seem.
In a post on the Irish Economy blog over the weekend, Kevin O'Rourke has once again updated the output chart and this time the news is not quite so good. Global industrial output has now fallen behind the post-1929 crash performance.

As Kevin O'Rourke puts it, this is pretty dismal stuff 
When contacted by Bloomberg, the one silver lining the Chichele Professor of Economic History at All Souls College, Oxford was able to put on the analysis was that "there is nothing on the horizon right now to suggest that we are in for a repeat of the famous 1937-38 double dip." 
So, barring any policy errors, the modern economy should, in time, get back ahead of its 80-year old self.
Before it's here, it's on the Bloomberg Terminal.
LEARN MORE