Photographer: Timothy Fadek/Bloomberg
This New ETF Tracks the Green Version of the S&P 500
The S&P 500 is now available scrubbed of companies that own fossil fuel reserves.
by
If you could scrub the carbon footprint from your S&P 500 exposure, would you?
That's what a new exchange-traded fund attempts to do. The SPDR S&P 500 Fossil Fuel Free ETF (SPYX) is a greener version of the world's first and largest ETF, the SPDR S&P 500 ETF Trust (SPY).  
SPYX, which will be launched Dec. 1, is part of a growing trend in low-carbon investing, or lowering the carbon footprint of otherwise popular indexes. With $2.2 trillion worth of assets benchmarked to the S&P 500, there is no more popular index.
The new ETF rids the S&P 500 of companies that own fossil fuel reserves. While that's far from totally cleaning up an index that includes several carbon-emitting companies in different industries—namely, transportation—it does remove Big Oil, one of the largest offenders.
Removing the big oil companies leaves SPYX with a 2.5 percent exposure to energy, compared with SPY's 7 percent. Otherwise, the sector allocations are basically the same, and SPYX's index provides a return quite similar to that of SPY. They move together 99 percent of the time. 

Until recently, clean energy investing has targeted a small group of alternative energy stocks and been more of a thematic investment that investors tack on to their core allocation. It meant adding extra volatility, as many of these companies are smaller and have relatively short track records. The Guggenheim Solar Energy Index ETF (TAN), which tracks solar companies of all sizes around the globe, has about triple the volatility of SPY.
An earlier move to clean up some of the carbon exposure of major indexes was launched last year. The United Nations Joint Staff Pension Fund provided $300 million in seed money to two ETFs that are low-carbon versions of a popular global index, the MSCI All-Country World Index. Since they were launched, though, the ETFs have not attracted money.
Carbon emissions in those two ETFs, the SPDR MSCI ACWI Low Carbon Target ETF (LOWC) and iShares MSCI ACWI Low Carbon Target ETF (CRBN), are 81 percent lower than that of companies in the MSCI ACWI Index, according to MSCI's carbon metrics. Their lower percentage of energy stocks has them beating the regular ACWI by 0.81 percentage points since they were launched. 
While the MSCI ACWI Index is popular, it's dwarfed next to the S&P 500 Index, which has three ETFs tracking it with a total of $300 billion in assets, or 15 percent of all ETF assets.  
Bottom line: SPYX is far from carbon-free, but its carbon footprint is much smaller than that of SPY. And for some investors, that may be a good enough start. 
Eric Balchunas is an exchange-traded-fund analyst at Bloomberg. This piece was edited by Bloomberg News. 
Watch Next: A Brief History of Global Warming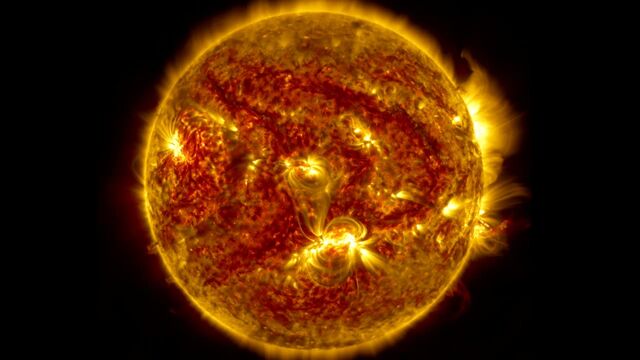 Before it's here, it's on the Bloomberg Terminal.
LEARN MORE