Samsung Shuffle Gives Younger Lee Test to Show Who's Boss
by
Mobile-phone unit set to be held accountable for profit slump

Annual management revamp to include construction, shipbuilding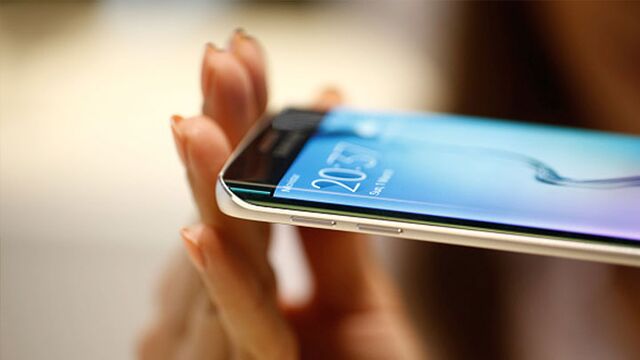 Samsung Group Vice Chairman Lee Jae Yong faces his first real test as the conglomerate's de facto leader, and it doesn't look good for executives at the mobile-phone division.
Samsung Electronics Co. is on pace for its lowest profit in four years, and shipments of all phones are heading for a second straight annual decline under co-Chief Executive Officer J.K. Shin. South Korea's biggest chaebol has an annual ritual of moving managers across its companies, and this week's review is set to be more sweeping amid losses in construction and shipbuilding.
That stands in contrast to 2014 when, just seven months after his father's heart attack, Lee left most executives in place. With shares of the electronics business headed toward a third straight annual decline amid pressure from Apple Inc., analysts are looking for the 47-year-old scion to make more significant moves to assert his leadership and provide remedies for the future.
"Shin was able to keep his post last year, but I think it might be different this time around," said Lee Sang Hun, an analyst at HI Investment & Securities Co. "Last year, it had been only about half a year since Lee Jae Yong took the helm of Samsung Group following his father's collapse, so he chose stability rather than a huge revamp."
Ailing Father
The younger Lee is treading a delicate path in the absence of ailing father Lee Kun Hee, taking on the patriarch's responsibilities without adding the formal title of chairman.
South Korean cultural norms dictate that the son doesn't get the top title while his father is alive, even as most analysts expect the heir known as Jay Y. to eventually take control.
"He can be patient to have the chairman title because we all know that it's Lee
Jae Yong's Samsung now," said Lee Seung Woo, an analyst at IBK Securities Co. in Seoul.
Since filling in for his father, Jay Y. Lee has left day-to-day operations at most of Samsung Group's more than 60 companies to existing managers. Instead, the son focused on merging affiliates, holding initial public offerings for family companies and selling unprofitable businesses in chemicals and defense.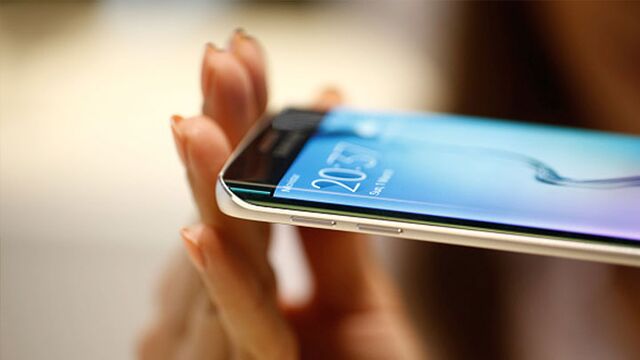 Smartphone Challenge
The annual revamp, in which poor performers typically get shifted to new roles instead of being fired, provides the younger Lee with the chance to reset the direction of the chaebol under his own imprint, rather than depending on the men picked by his father.
That could include promoting managers with more skills in software to help Samsung smartphones stand out from the hundreds of rivals using the same Android operating system. It may mean finding younger leaders among the group's half-a-million workers, with the three Samsung Electronics' co-CEOs closer in age to the 73-year-old father.
"Until now, Samsung could grow by developing better hardware, but without software, it can no longer promise a bright future for smartphones," Jun Je Wan, winner of a Samsung Group award for top performers and founder of the video-sharing app AireLive, said in an e-mail. "Samsung's mobile business needs a new generational shift as more software-driven innovations, led by younger management, are absolutely required."
Earnings Slump
While Lee Jae Yong's cautious approach last year provided stability to Samsung after his father's hospitalization, deeper reform is needed now given the performance of Samsung Electronics, HI Investment's Lee said.
Shin oversaw Samsung's rise to No. 1 in the smartphone market as well as its recent troubles. When he took over the mobile division in 2011, Samsung was shipping 94.2 million smartphones a year. That soared to 318.2 million units last year, according to data compiled by Bloomberg.
Revenue for the telecommunications business doubled to 111.8 trillion won last year from 55.5 trillion won in 2011, while profit tripled to peak at 25 trillion won in 2013.
Earnings at the smartphone maker are expected to drop 8.2 percent this year to the lowest since 2011, according to analyst estimates, and the company has already lost its position as the top seller in China, the world's biggest market.
"I don't think he will continue to keep the leaders, especially at the mobile business, who are responsible for the declining earnings," said Claire Kim, an analyst at Daishin Securities Co. in Seoul. "If Samsung fails to revamp its mobile business this year, it will only get harder to make a change next year."
Shin is likely to retain his current job, though some of his responsibilities will be adjusted, the Seoul Economic Daily reported today, citing an unidentified Samsung official.
Though earnings at the electronics business have slumped, the business remains profitable. The same can't be said for Samsung's shipmaking arm, with Samsung Heavy Industries Co. posting two straight quarterly losses as a client canceled an order to build a drill ship.
Samsung C&T Corp., the construction and trade arm that merged with Cheil Industries Inc. in September, posted a loss in the second quarter due to delays in some overseas projects. Samsung Engineering Co. posted a record loss in the third quarter because of construction delays in the Middle East.
Samsung is the largest of the family-controlled conglomerates, commonly known as chaebols, that dominate South Korea's business landscape.
Before it's here, it's on the Bloomberg Terminal.
LEARN MORE