Morgan Stanley Calls 2016 the Year of the Yen as BOJ on Hold
by
Top trades include buying yen versus pound, franc and won

Japan's currency will reach 115 versus dollar, bank forecasts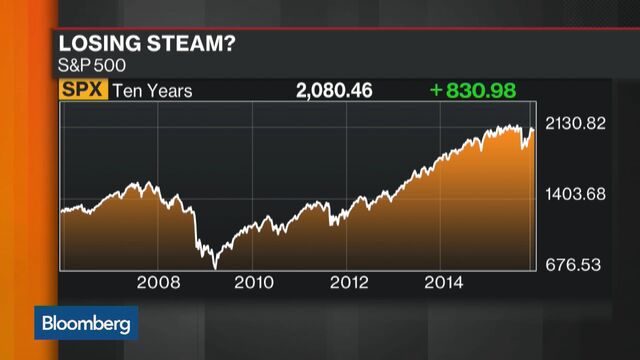 The yen will outshine the dollar as next year's star performer in the $5.3 trillion-a-day global currency market, according to Morgan Stanley.
In what it calls an "out-of-consensus" prediction, the bank said it expects Japan's currency to strengthen to 115 against the greenback at the end of 2016. That contrasts with a median forecast for the yen to weaken 126 per dollar, according to analysts surveyed by Bloomberg. 
Morgan Stanley's top trading recommendations for next year include buying the yen against the British pound, Swiss franc, South Korean won and offshore Chinese yuan, according to a Nov. 29 report.
"The yen is the most undervalued of the group-of-10 currencies and is also at an extreme from a historical point of view," said Ian Stannard, head of European foreign exchange strategy at Morgan Stanley in London. "The yen is likely to perform much better than the market consensus," said Stannard, whose bank was among the top forecasters of foreign-exchange rates last quarter, according to Bloomberg rankings of 61 firms.
The currency will also be supported in the longer term as Japanese pension funds repatriate money, Stannard said.
The yen has fallen more than 20 percent against the dollar since April 2013, when the Bank of Japan introduced unprecedented stimulus to boost the nation's economy. The weaker currency is good for Japan's exports and profits, according to BOJ Governor Haruhiko Kuroda. 
Still, the central bank may refrain from added stimulus because it's becoming more optimistic on prospects for the Japanese economy, Morgan Stanley said. The bank previously projected the yen would weaken to 125 per dollar by the end of next year.
"Markets overestimate the BOJ's future easing intentions," analysts including Hans Redeker, Morgan Stanley's head of global foreign-exchange strategy, wrote in a report. "The BOJ has moved from a progressive towards a reluctant easing stance, which is not yet priced into foreign-exchange markets."
The yen was little changed at 123.15 per dollar as of 8:23 a.m. in New York. It's rebounded against almost all of its major peers this year after weakening in 2014.
Before it's here, it's on the Bloomberg Terminal.
LEARN MORE