Jefferies: The Red-Hot 'FANG' Stocks Might Cool Down in 2016
Time to broaden portfolios in the face of toothless FANG stocks.
by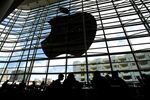 One of the big stories of 2015 has been the massive run in shares of Facebook, Amazon, Netflix, and Alphabet (Google), sometimes known as the FANG group of stocks. 
Year-to-date, Facebook is up 35 percent, Amazon 116 percent, Netflix 157 percent, and Google's Alphabet has jumped 43 percent. This means that the FANG group has been carrying the Standard & Poor's 500-stock index for much of the year, with the S&P 500 Equal Weight Index, which strips out the effect of large market capitalizations, in negative territory for the year.

A rather important question for investors looking ahead to 2016 is thus whether or not the run in all-powerful FANG stocks will continue. Analysts over at Jefferies are skeptical.
Chief Global Equity Strategist Sean Darby and his team figure there are three extra questions that can help explain the FANG group's recent upward moves and answer the question of whether the stunning run will continue into next year.  
First, how much of this surge is simply due to investors avoiding other areas of the market?
"With the S&P likely to experience a negative earnings year in 2015, there has been a fund shift to 'growth' through the year, just as there has been a shift out of the U.S. into other markets," Darby says. The returns in the S&P 500 since May might be partially explained by this point. As Dana Lyons, partner at J. Lyons Fund Management, put it in a blog post late last week: "The median U.S. stock ... hit its high for the year in May and is actually down nearly 7 percent [as of Nov. 25]." Since May, all of the FANG stocks are up at least 30 percent. 
The second question is whether these equities are an already expensive asset class that is destined to become "even more overvalued."
To this point, Darby attributes the climb to "a market that has experienced difficulty in generating sales growth" for a prolonged period due to falling commodity prices and the strong U.S. dollar. Although it's hard to see commodities or the dollar reversing course in dramatic style in 2016, it's also difficult to think they'll be able to replicate their recent sizable moves. "As we have noted before, the real trade weighted dollar has never appreciated by more than 15 percent per annum. Equally, the price declines in energy have been well over 50 percent from their peak. Lastly, European economic numbers are finally improving as demonstrated by robust retail sales," Jefferies points out. 
For the third and final question of what will cause this run to end, the team at Jefferies believes that investors are going to start moving into other parts of the markets and expanding their portfolios, hinting at an end to the massive run in FANG. "It will not necessarily be a disappointment in earnings from the FANG or other abbreviation but the relative change from stocks that have been discarded," Darby and team say. "It would seem the trend in the leadership stocks is already changing. It is interesting to note that cumulative market breadth is beginning to improve just as implied correlations are turning higher at the same time as inflation expectations appear to have bottomed out. It is time to expand the number of stocks in the portfolio rather than narrowing them in our view."
Despite these worries, Jefferies still recommends buying three of the four companies. Facebook, Amazon, and Alphabet are all buys, with share price targets of $135, $775, and $900, respectively. Jefferies recommends holding Netflix and has a price target of $105.
Watch Next: Amazon Expecting Biggest-Ever Cyber Monday 
Before it's here, it's on the Bloomberg Terminal.
LEARN MORE