Citi: The Growth Model of Emerging Markets Is 'Broken'
Chinese growth and strong global trade created uniquely favorable conditions that aren't likely to repeat themselves anytime soon.
by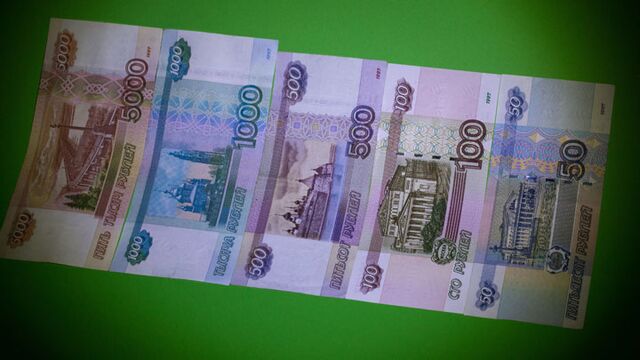 Strategists at Goldman Sachs and Bank of America have been calling the bottom in emerging markets. But Citigroup feels differently.
In a year-ahead note, Chief Economist Willem Buiter says it's impossible to declare "EM is 'out of the woods'" just yet thanks to two major risks. The first is an interest rate hike from the Federal Reserve, which is now widely expected to occur next month. Such a move seems likely to knock back some of the investment that has been flowing into emerging markets in recent years.
"Higher U.S. rates do still threaten capital flows to EM, largely because some of the 'excess' inflow to EM in the past five years will have had cyclical characteristics, and could therefore be vulnerable as U.S. rates rise," Buiter writes in the note.
He estimates that flows into emerging market bonds have been "above trend" ever since the Fed began easing policy back in late 2008, putting around $300 billion worth of the debt at risk once the central bank begins to normalize. 

The second looming threat is of course, China.
Like others, Buiter sees a potential devaluation of the Chinese currency as a major risk next year, noting that: "China's stock of reserves may not be large enough to support heavy capital outflows, and if the renminbi must weaken as a result—even in a controlled way—then risk appetite towards emerging markets would be negatively affected: a weaker renminbi constitutes a negative shock to emerging market competitiveness."
In previous years, the global economy might have provided a sort of emergency boost that eased EM pain, but Citi says such a dynamic is unlikely to help this time around as growth rates in the rest of the world also seem sluggish. At issue is what Buiter describes as the "broken growth model" for emerging market economies, one that relied on "investment-led Chinese growth and strong global trade growth which had supplied EM with a once-in-a-generation positive external shock during the years between 2002 and 2013."
In fact, Buiter concludes rather glumly that while there are some paths for a recovery in EM (either through cheap currencies or higher infrastructure spending), the region almost certainly looks set for lower growth than in previous bumper years.
"One important observation, we think, is that developing countries' growth rates are—by definition?—highly sensitive to the global external environment that these countries are faced with. The external environment during the period 2002 to 2013 was exceptionally favourable, given the persistence of rapid, investment-led growth in China and a strong average rate of global trade growth during this period. With a weaker external environment more likely in the next few years, growth expectations for emerging markets should be adjusted accordingly." 

Source: Citigroup
Oh well.
Before it's here, it's on the Bloomberg Terminal.
LEARN MORE