In New World of Central Banks, the Game Is Chess, Not Checkers
by
Policy makers can now tweak rates, balance sheets and rules

BOE may show the way by changing regulatory policy this week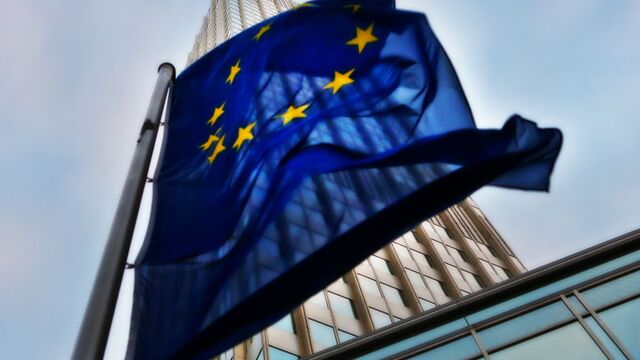 The game for central bank watchers has evolved to chess from checkers.
For the economists who follow every twitch of the world's monetary policy makers, it's no longer just a question of whether benchmark interest rates are going up or down.
The variables of the post-crisis world now include deposit rates, balance sheets and a financial-industry rulebook. A modern central bank can raise the cost of money without ever touching its headline rate.
"The market is still fixated on monetary policy as a nice binary outcome, rates rise or fall," said Paul Donovan, global economist at UBS Group AG. "But it's not a binary outcome. Monetary policy is now more multi-faceted."
The risk is the next cycle of monetary tightening, set to be kicked off by the Federal Reserve next month, could create more volatile financial markets depending on just how it's crafted.
UBS is already trying to help out its clients by publishing forecasts for central bank balance sheets alongside their predictions for rates. So just as its economists see the Fed's benchmark nearing 2.5 percent at the end of 2017, they also estimate its balance sheet -- loaded with bonds bought to provide economic stimulus for the past seven years -- will fall to almost 20 percent of gross domestic product from about 25 percent.
1980s Throwback
That marks a bit of throwback to the 1980s when central banks such as the Fed to the Bundesbank were as focused on quantitative policy and its influence on money supply as they were on rates. The monetary base is already the official target of policy operations for the Bank of Japan.
"It's no longer sufficient to publish forecasts of the policy rate as an indication of the central bank's overall policy stance," said Donovan. "Quantitative policy and regulatory policy also have a bearing."
Whichever tool is used, the aim of reducing broad money supply is the same. A rate increase determines the price of money, changing regulation alters its velocity and the quantitative stance shape its supply, according to Donovan.
The result is nevertheless different depending which lever is pulled. Raising rates, for example, risks hurting mortgage borrowers, while cheering savers. A reversal of quantitative easing may hurt those holding bonds as the supply of them increases. Regulations aimed at deflating asset bubbles will harm those in the markets being targeted such as property.
A case study is the Bank of England, where investors now think Governor Mark Carney will wait as long as 2017 before boosting his 0.5 percent benchmark.
Instead, Donovan points to some tightening by omission as the BOE has allowed its balance sheet to shrink as a percentage of the economy just by not buying more assets. UBS sees it reaching about 19 percent of GDP in two years' time from about 21 percent now.

The BOE also now has the Financial Policy Committee, which is tasked with monitoring and containing systemic risk in the U.K. economy. Speculation is mounting that it may decide this week to increase capital requirements on banks to ward against excessive lending, something Carney acknowledged would be "akin to some form of monetary tightening."
"The genie is out of the bottle," said Donovan. "Central banks now rely on monetary, quantitative and regulatory policies."
Before it's here, it's on the Bloomberg Terminal.
LEARN MORE