Are These Star Wars Sweaters Ugly Enough for Christmas?
The force is strong with these Star Wars Christmas sweaters.
by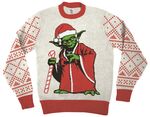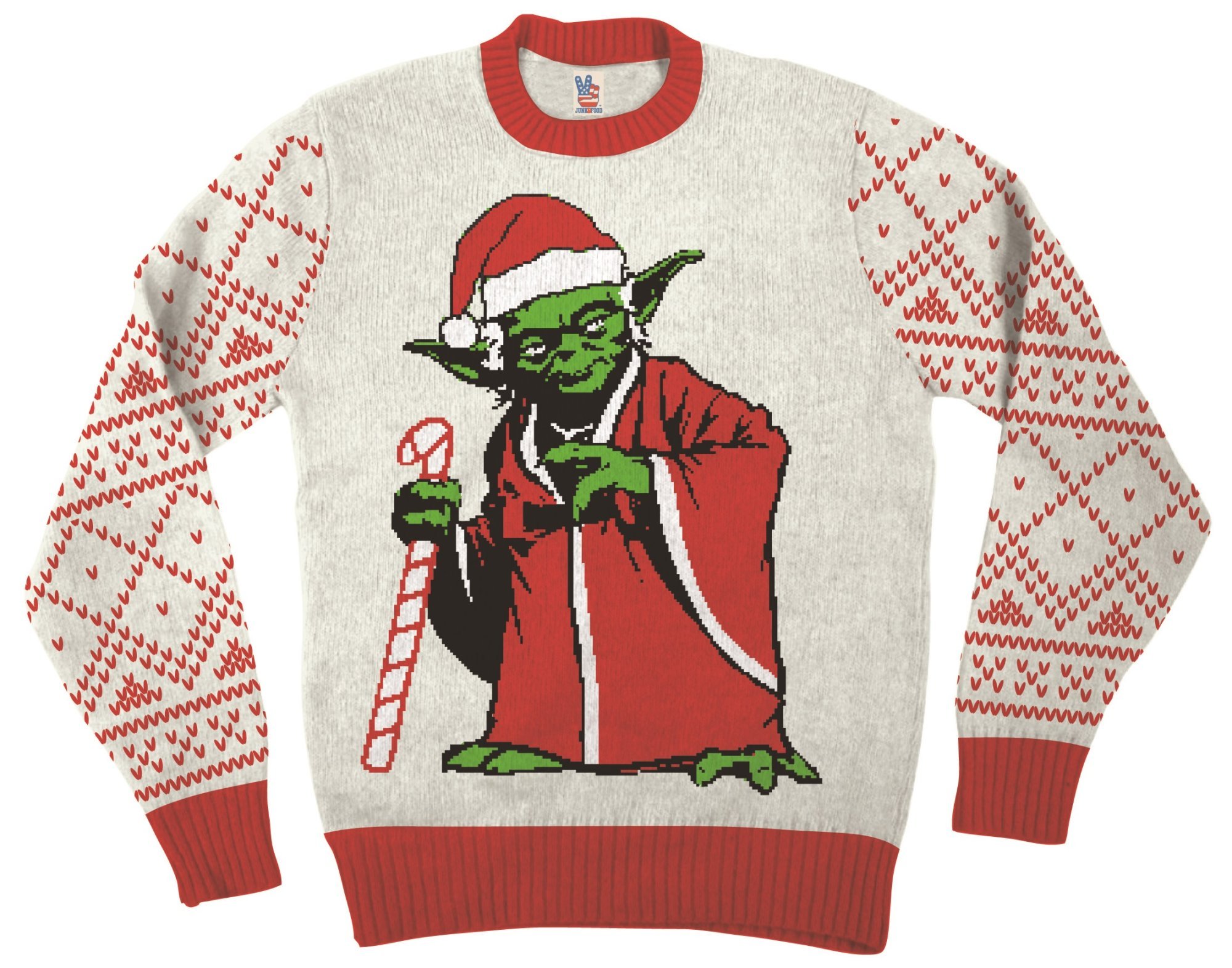 The ugliest of ugly Christmas sweaters—not just those covered in fluff and bells but also flagrantly showcasing poor taste—prove to be bestsellers for online merchants of tacky holiday gear. "Our offensive sweaters definitely sell the best," says Fred Hajjar, who co-founded UglyChristmasSweater.com with his younger brother in 2012. "Bloomingdale's isn't going to carry humping reindeer, whereas we can—and people love it."
But the dynamics of ugly sweater sales present a challenge, too. This year Hajjar's company is one of a few rolling out Star Wars-themed Christmas sweaters in a bid to tap into the excitement for the holiday season release of The Force Awakens. Knitwear available on his website features Darth Vader with reindeer horns, Chewbacca in a Santa hat, Yoda dressed as Santa, and a "Merry Sithmas" logo. The problem is that none is very ugly—at least by the standards of ugly Christmas sweaters.
It's not Hajjar's fault. "With Star Wars, nothing offensive will get approved," he explains. Disney and Lucasfilm keep a firm grip on all products. To make the Star Wars-themed sweaters, UglyChristmasSweater.com went through a licensed producer, which had all designs vetted. The sweaters on his website range in price from $39.99 to $59.95. 

Christmas sweaters have become big business over the past decade, even claiming a spot on the calendar as National Ugly Christmas Sweater Day. Walmart, Target, Kohl's, Nordstrom, and many other retailers have embraced ugly holiday attire.
Individual entrepreneurs were quick to pick up on the trend. Anne Marie Blackman, a former stay-at-home mom with a background in computer science, began making and selling elaborate versions online in 2008. Business was so good, she put two sons through college on ugly Christmas sweater money alone. "I've sold about 25,000 and certainly made over a million dollars in revenue," she told me last year. Jack McCarthy, a Babson college student who runs UltimateUglyChristmas.com, earns around $50,000 per year on choice garb scavenged from thrift stores. "Things like zippers, bells that jingle, light-up ones are great," he says. "In general, I haven't needed to add any ugliness because they're already about as ugly as it gets."
The Hajjar brothers, who are 35 and 33, got into the business three years ago. Fred Hajjar, who has a degree in engineering, was already running TV Store Online, which sells apparel, costumes, and gear related to shows and movies. "Christmas sweaters are basically costumes, so it wasn't much of a stretch," he says. The move proved highly profitable. Last year, he says, UglyChristmasSweater.com sold 40,000 sweaters and pulled in revenue of $3.5 million. The company, based in the suburbs of Detroit, now has 50 employees and manufactures its apparel in China.
The Hajjar brothers' bestsellers include cheeky items such as a stripper, surrounded by elves, dancing on the North Pole. Another runaway favorite is a reindeer-embroidered sweater with a quote from the film Home Alone: "Merry Christmas Ya Filthy Animal." "That one alone, we've sold about 14,000," says Hajjar. This year, his website is also introducing rock holiday sweaters for the Rolling Stones, the Grateful Dead, Guns N' Roses, and Red Hot Chili Peppers. The bands have approved the designs and will get 12 percent of the sale price.
As for the Star Wars sweaters, Hajjar isn't worried that they're too tame to compete in the ugly world of Christmas apparel. "Star Wars fan merchandise, it's just at a different level," he says. "We've already sold 700 of the Chewbacca sweater—and we know we're gonna sell out." Over the next month, the brothers expect to sell more than 8,000 Star Wars sweaters total. 
Hajjar won't be wearing the trendy gear to this year's ugly sweater party. Instead, he'll stick with something more offensive. "We have a sweater that actually has a circular mirror on it, which says 'Ugliest Sweater Prize,' " he says. "When people look at it, they see themselves."
Before it's here, it's on the Bloomberg Terminal.
LEARN MORE